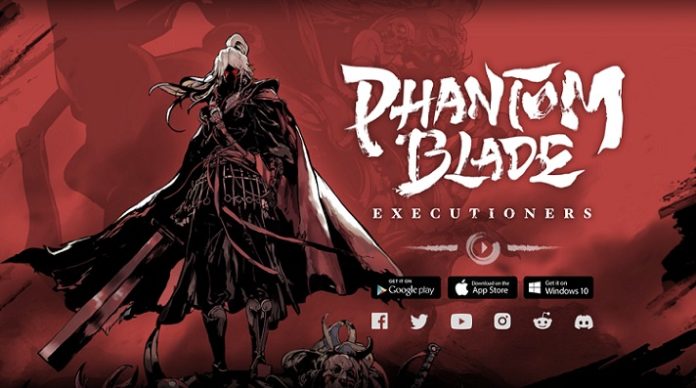 S-Games Studio has officially revealed the third installment to their highly popular Phantom Blade action RPG. The brand new addition will be titled Phantom Blade: Executioners and will follow in the footsteps of its predecessors blending action gameplay and aesthetics in one solid game.
The game was revealed during Tokyo Game Show 2021 and has since impressed a lot of viewers for its blend of beautiful scenic backgrounds, martial arts gameplay, and anime cyberpunk concept presented in artistic ink wash style aesthetics.
Players will take on the role as one of the members of the "Organization". Receiving an SOS from one of your friends, you soon find out that some of the human populace is transforming into horrific monsters that kill anyone on sight. Finding out that this gruesome mutation is called Sha-Chi, you set out to find its origins and hopefully put a stop to it with the help of your comrades, Mu Xioakui, Zuo Shang, and Xianzhe.
PBE will closely resemble your traditional 2D hack and slash action RPG. players can perform combos on their enemies and unleash powerful skills, and even insert their comrade's skills in their combo mix. Different types of equipment and skill trees bring a sense of personalization to the game while huge game bosses will give players one heck of a challenge. Other features include a semi-open world you can explore in, a co-op system, a duel system, and the main storyline that is segmented into different chapters.
Phantom Blade: Executioners is set to launch in 2022 for Android, iOS, and Windows 10. No official release date has been announced just yet but we're pretty sure this is worth the wait as the game is shaping up to be a great addition to the Phantom Blade franchise. More information can be found on their official website.