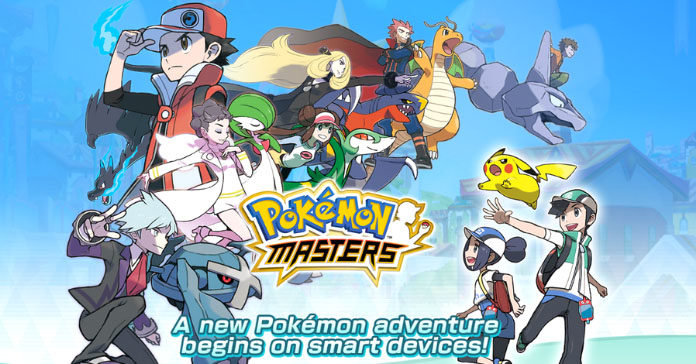 Pokemon fans continue to have their hands full with a slew of upcoming games! And the latest one, mobile RPG Pokemon Masters, just started its pre-registration period!
The announcement was made by DeNa Co., the Pokemon Company's partner for the development of Pokemon Masters. For those who don't know, Pokemon Masters is a MMORPG where players will take on the role of a Pokémon Trainer aiming for the Masters League. They will be able to control a dream team of past Trainers from all the previous Pokémon titles that have ever existed!
Players will start a new adventure in the Pokémon world and explore the all-new artificial island of Pasio, where the 3-on-3 battles of Pokémon Masters League will be held. Your journey won't be easy as you will battle with famous Trainers and Gym Leaders from all the existing regions!
Game features:
Form a team with three Trainers and their Pokémon to target your opponents' weaknesses and deal big damage!
Enjoy real-time co-op play with friends all around the world! In co-op play, three players will team up for fun and exciting battles! Work together to emerge victorious!
Learn powerful Sync Moves and Trainer Moves to turn the tide of battle to your favor!
To run Pokémon Masters smoothly, the recommended mobile device specs at least 2GB of RAM, Android OS 7.0 or higher and iOS 11 or higher / 64 bit. Links here: (iOS App Store), (Google Play Store.) You can also visit the Pokémon Masters official website for more details. Do note that the pre-registration is being rolled out gradually to other regions, so please check your respective app stores again if it's not available right now.
Pokémon Masters is expected to roll out by the end of August 2019. What do you think about Pokémon Master's concept of bringing all the well-known Trainers and Gym Leaders from its very long franchise into one game? Are you pretty stoked to play it? Or is it going to be a pass? Let us know! Don't forget to follow Enduins for more gaming news and info!