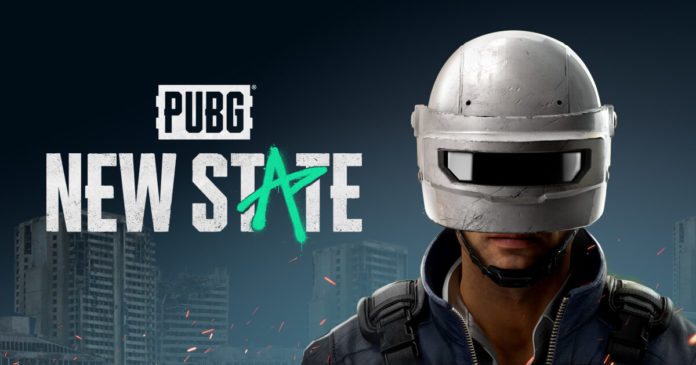 A BRAND NEW PUBG mobile game has been revealed! Publisher Krafton has opened the pre-registration phase for PUBG: New State for Android users. Unlike PUBG Mobile that was made by Tencent, New State will be made by the original developers of PUBG. This time the battle royale is now set in the near future after the events of the original game.
Using diverse weapons and tactics, 100 players will face off in the futuristic map of Troi in the year 2051. After the dust has settled, only one player or team will remain standing in the end. With an ever-shrinking Blue Zone, players must find weapons, vehicles, and consumables to gain the upper hand. Only the strongest will emerge as the Lone Survivor in this epic showdown on mobile! Check out the official trailer below to get a glimpse of what's to come. Spoiler warning: It is epic!
As you can see from the trailer, there's a bunch of new toys to help you grab that chicken dinner. Tactical drones that can do surveillance, deployable combat shields that can give you cover in open areas, a bunch of new load-outs like new scopes, attachments, and new vehicles to drive through stuff. Aside from the new slew of gadgets and weapons, PUBG Corp promises the game will expand more into PUBG's lore.
Game features:
Ultra-Realistic Graphics that Push the Limits of Mobile Gaming – Graphics that surpass the standard of mobile gaming with Global Illumination technology. Drop into massive open worlds that feature the most realistic graphics available for mobile gaming.
Realistic and Dynamic Gunplay – Enjoy realistic gunplay optimized for mobile gaming. Master different weapons and make each of them your own with weapon customization.
Next Generation Survival – Enjoy a variety of tools and features, including drones, combat rolls, and more. Explore massive 8x8 km open worlds with a variety of vehicles.
Expanding the PUBG Universe – Set in the near future, years have passed since the original game. In 2051, anarchy rules as numerous factions battle each other. The competition has evolved into a new battleground featuring state-of-the-art technology that requires survivors to adopt new tactics to survive.
PUBG: New State is now open for pre-registration in the Google Play Store while iOS will be coming soon on a later date. The game is set to launch sometime this year (2021). To learn more about the game, visit their official website. New State is the third official installment under PUBG Corp. The company promises that the new mobile title will have "ultra-realistic graphics that will push the limits of mobile gaming." Let's hope that they'll do good on that statement.