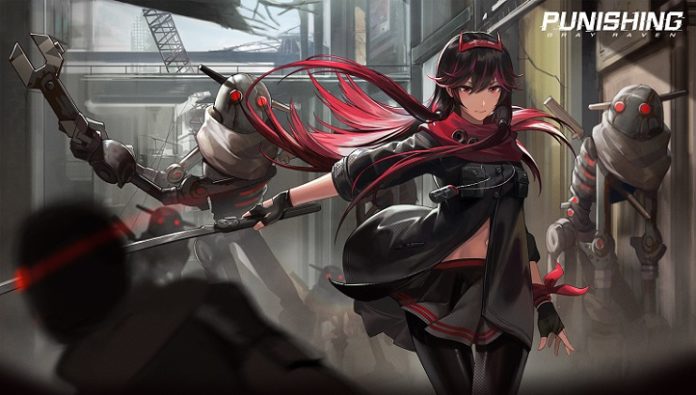 It has been a long time coming but just a few more days and the wait will finally be over as the ultra-stylish hack & slash sci-fi action-RPG Punishing: Gray Raven Global/English version will be launching next week on Android and iOS. The game is set to release in North America, Europe, Southeast Asia, and Australia. Pre-registration is still open (with over 300,000 pre-registrations already confirmed) providing players with a generous bundle of resources to help tip the odds in their favour in the war to reclaim Earth.
In a grim post-apocalyptic future, humanity has been pushed to the brink. A biomechanical virus known as the Punishing has almost wiped out organic life on the planet and converted a legion of Corrupted machines into an army. Deploying from the space station Babylonia, the Gray Raven squad are the elite cyborg soldiers leading the mission to reclaim our world. You are their Commandant.
Free-to-play and designed around minimising grind, Punishing: Gray Raven features stunning graphics, frantic combo-chaining 3D arcade combat, RPG-style squad management systems and far more. Featuring a deep, dark and ongoing sci-fi story; players will slowly unravel the secrets behind the Punishing virus, and unearth truths that might have been better off staying buried.
Outside of its massive and ever-expanding story, the game features online co-op scenarios for up to three players, online leaderboards for challenge stages and social features, including a dorm-management minigame. Use the spoils of war to create a home away from home, decorate it and invite your friends to visit.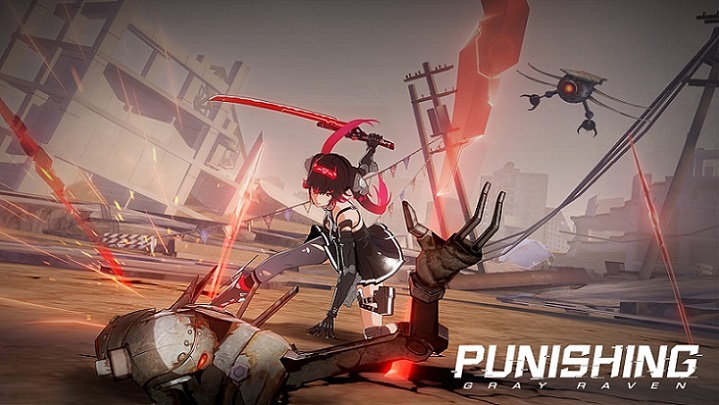 Game Features:
Experience a dark cyberpunk story of mankind's endless war to reclaim a ruined Earth.
Spectacular sci-fi melee action. Dodge, parry & tag between heroes to extend combos.
A dark and atmospheric cyberpunk world rendered in gorgeous 3D graphics.
A chart-topping hit in China and Japan finally playable in English.
Epic and dramatic boss battles against rogue androids, hulking mechs and beyond.
Collect and unlock a squad of elite cyborgs, assemble teams and develop their skills.
Dive into the future and immerse yourself in a powerful electronic soundtrack.
Reclaim the Earth campaign rewards:
50,000 Registrations – Black Card x 50, Cog x 5000
100,000 Registrations – Black Card x 100, Cog x 10,000, C.E.M. IV x 1
200,000 Registrations – Black Card x 100, Cog x 10,000, C.E.M. IV x 1, Memory – Anderia x 2
300,000 Registrations – Black Card x 200, Cog x 20,000, C.E.M. IV x 2, Construct EXP Pod (Medium) x 2, Kuroro Furniture Set x 1
500,000 Registrations – Black Card x 200, Cog x 20,000, C.E.M. IV x 2, Construct EXP Pod (Medium) x 2, Overclock Alloy x 2, exclusive Lucia Lotus: Daybreak character skin
All players — regardless of the number of sign-ups — will also receive a voucher in-game to redeem for one of five high-tier Constructs to add to their squad. Players can choose from:
Liv – Luminance (Support Type)
Karenina – Ember (Attacker Type)
Nanami – Pulse (Tank Type)
Lee – Entropy (Attacker Type)
Kamui – Tenebrion (Tank Type)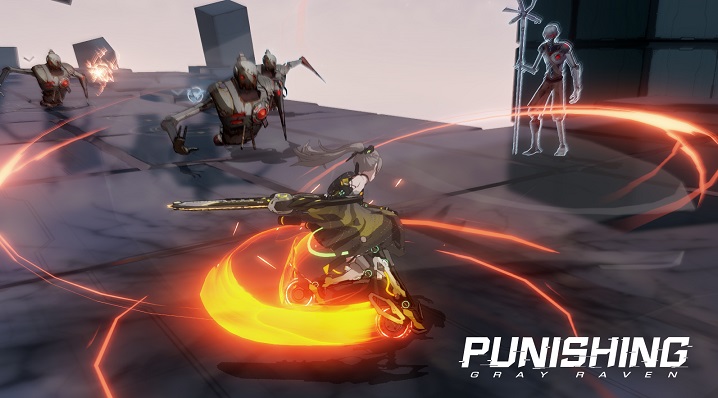 Punishing: Gray Raven is set to officially launch on July 16. Sign up now while the pre-registration event is still up so you won't miss any rewards that will be given away once the game's servers are live. Lead your Cybernetic squad to reclaim our world and solve the mystery behind the Punishing!