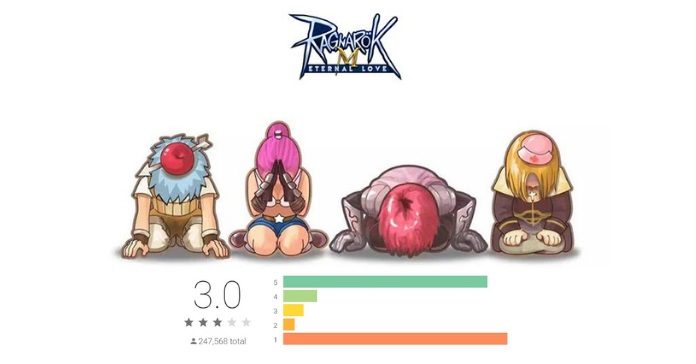 Ragnarok M: Eternal Love, the massively popular mobile MMORPG has hit an all-time low in the app store ratings. The once-revered and well-loved game title is now a shadow of its former glorious self, peppered with one-star ratings and a comment section full of messages of disdain from loyal fans crying out for change. But how did this top mobile MMO hit rock bottom?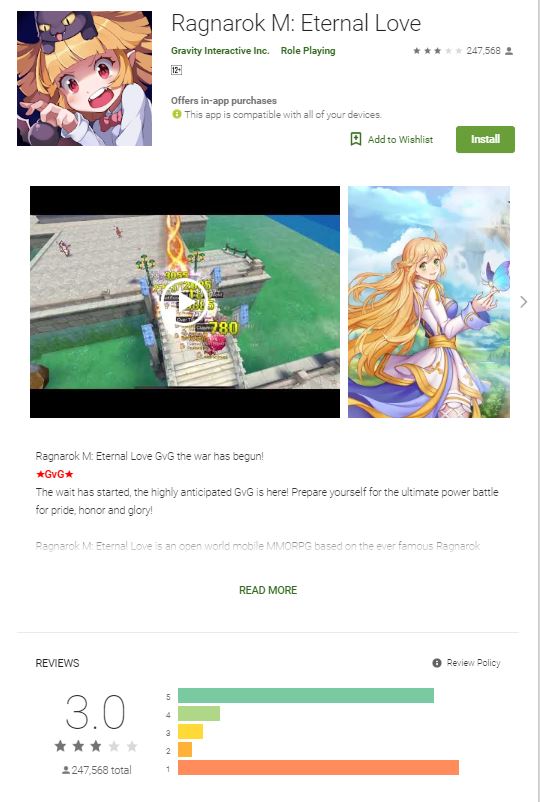 What happened?
On June 2, 2019, the game released the War of Crystal update. Players were stoked for the new features, all of them eager to try it out, but what awaited them was a bucket of bugs and issues. It's no understatement that it was a nightmare. Not all players of a guild were able to enter the WoC which was riddled with problems like having some guild members blocked from entering the event. And even if they were able to, the map simply marks them as a guildless player ready to be picked on by opposing guilds. Sprinkle the event with severe lag, delayed chat, a glitched party system, and broken guild functions, then you get a recipe for disaster. WoC was rendered unplayable.
Developer response.
The players suffered and tried to just wade through the muck of problems the game had until on July 12, the ROM developers posted a notice that they were aware of the issues that have been happening. You'd expect by now that they are doing something about the ongoing problems, but they did not. They released the next big update without fixing the underlying problem first and even released a new server, Midnight City on July 24.
Player feedback
As expected, players aren't happy with ROM's decision, some were even outraged by the lack of response from the devs. Players took to social media to vent out, especially in ROM's official Facebook page. But even there they were ignored. You may have recalled that Enduins did a report about the ongoing problems the game has been facing. Right after it went live, the Ragnarok team issued a statement that finally addressed the bugs with a promise to fix them in future updates. We've seen some effort on their side, perma-banning cheaters and 3rd party users and issuing maintenance throughout August. Despite their efforts in maintaining the game, the damage had already been done.
So what did the players do? Rated the game in their respective app stores and peppered them with one-star ratings with comments and feedback about the problems the devs choose to ignore. As of this writing, Ragnarok M: Eternal Love has hit its lowest rating point in the app stores, having more 1-star ratings than ever and a dismal rate of 3.0. The app that once had tons of 5-star ratings is now the poster boy for bad community interaction. It's a grim reminder for game publishers and developers on what they should and should not do.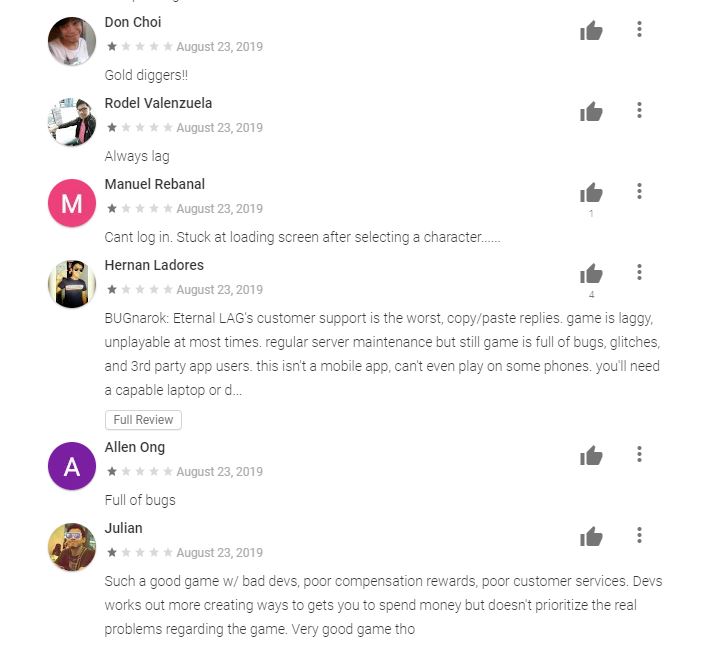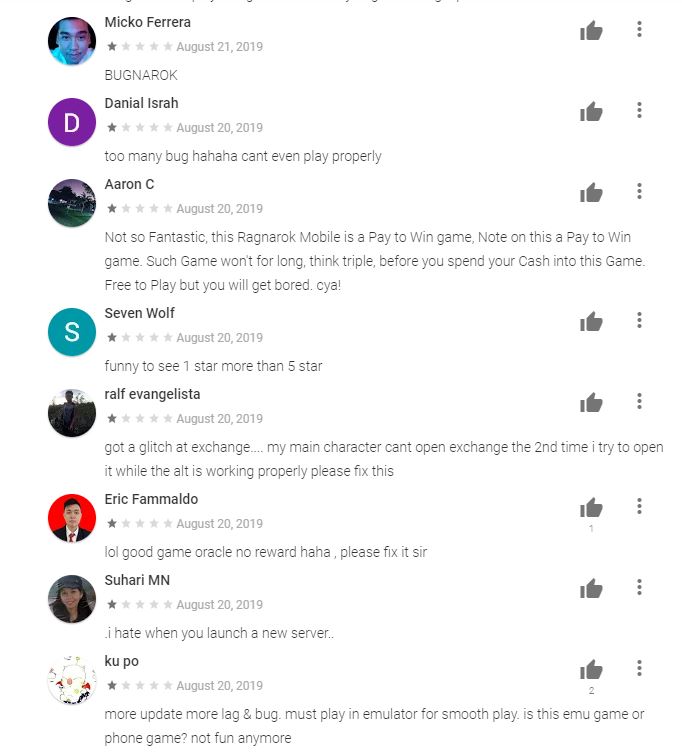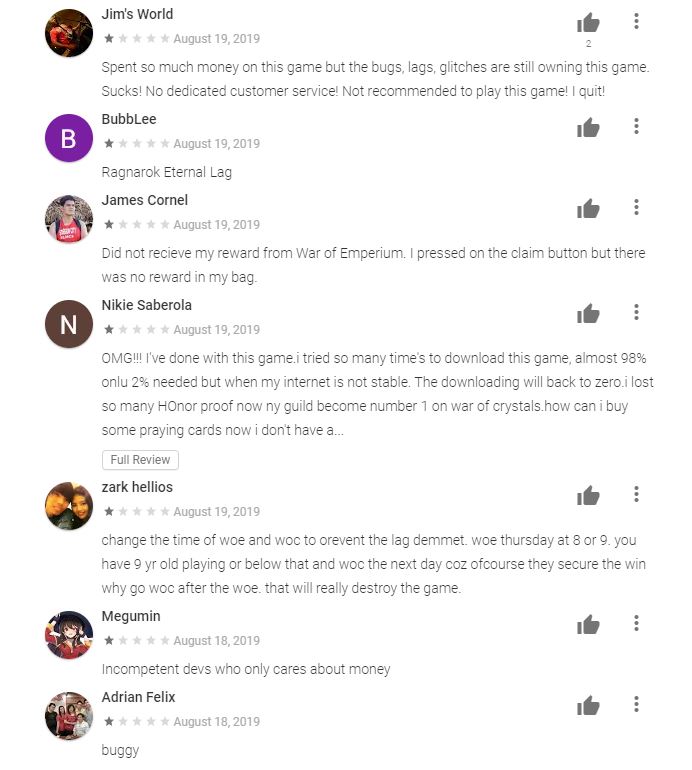 Can ROM bounce back?
This is a big question mark. The players' trust is now gone and hope for the game getting a fix is all but forgotten. And with other Ragnarok game titles looming over the horizon promising a better game experience like Tencent's Ragnarok M: First Love and Dream²'s Ragnarok M: New Generation, players might just simply move to greener pastures. But alas, all we got was radio silence and a player treatment that is so unpalatable. We still have hope that they'll fix the game somehow. But maybe by then, it will be a little too late.