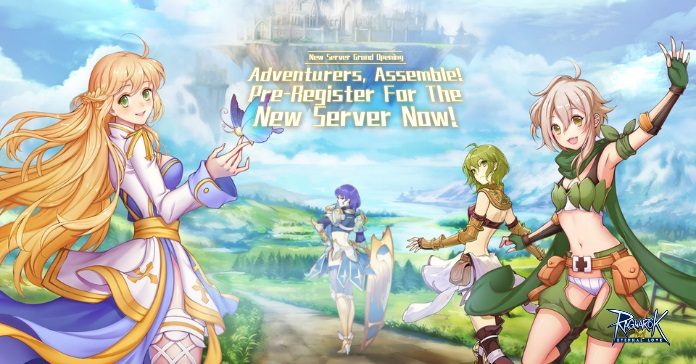 Ragnarok M: Eternal Love just announced a new server. Yep, the mobile revival of the beloved classic MMORPG is giving old and new players an opportunity for a fresh start in Midgard with the upcoming launch of the "Midnight Party" server.

If you've been living under a rock this past decade, Gravity's hit mobile MMORPG, Ragnarok Online: Eternal Love is a mobile revival of the massively popular 2002 PC MMORPG, Ragnarok Online, who we can arguably say, started the whole MMORPG craze. The game is based on Lee Myung-Jin's Manhwa of the same name. It has since spawned countless spinoff games, an anime series, and a bunch of mobile games.

The news has been received with mixed feelings. Others are happy that there will be a new server that will give them a fresh start on par with every other player inside Midnight Party. Old players who have quit playing the game also expressed their interest in returning since it's like a "reboot" and they can start anew. But not everyone is happy. There are also the veteran players who have taken to social media to voice out their disdain about the announcement.
"Players deserves a BETTER server, not a new one."
"Make sure the old servers are stable before making a new one!"
"Can't fix the current issue? Create a new server!"
All games are always plagued by problems and issues from time to time. Currently, the issues in SEA server is the lag in WOE, some guild members unable to enter the WOE area, and the problem regarding scroll usage in ET. The plea of the veteran players is quite understandable, knowing they are coming from. And the announcement of a new server in the current situation probably hit a lot of nerves. Yikes!
To celebrate the upcoming launch of the new server named Midnight City, a pre-registration event has been launched. Check out the goodies you can grab once the server launches:
Pre-Register rewards:  
Pre-Registered 20K: 10 Hot Dish, 10 Poring Growth Panacea
Pre-Registered 100K: 300 Adventurers Meat Ball, 500 Eden Coin
Pre-Registered 200K: 10 Guild Gifts, 10 Gold Medal
Pre-Registered 300K: 30 Big Cat Voucher II, 600 Colorful Shell, and "Book of Memory"
Pre-Registered 500K: 30 Big Cat Voucher I, 120 Big Cat Voucher Feast, and"Autumn Poring Badge"
You can pre-register for Ragnarok M's new server by following this link.
The Ragnarok M team also mentioned that the pre-registration rewards will also be available for the old servers and that the Headwear "Book of Memory" and "Autumn Poring Badge" are exclusive Midnight Party server rewards only.
According to Ragnarok M: Eternal Love's official social media site, the Midnight Party server will launch "soon". Hopefully, the fix for the existing servers will be coming "soon" as well. See what we did there? What's your take on the new server? Let us know!