For many of us, Ragnarok Online was the reason why we are gamers now. It was our gateway to the MMORPG world and it introduced us to a massive entity that is the online gaming community. So, when Ragnarok Mobile was announced, the gaming community exploded with excitement. A revival of their favorite MMO, now in full 3D art and playable just about everywhere, was just enough to make waves across the world.
Now, for such a beloved game like RO, you'd think that the developers have made an awesome job considering the players seem to be happy, are still playing the game, and are also still coming to events. But is it still the same below the surface? Recent events have suggested otherwise. 
It all started on May 30, 2019 with the introduction of the War of Crystal update, which was subsequently released a few days later on June 2. But instead of exciting new features, players battled with a host of issues. The problems were two-fold: First, not all players of a guild are able to enter the WoC map. Second, even if the players were able to enter WoC, they faced glitches that downright obstruct proper gameplay including severe lag, delayed chat, a broken party system, and a broken guild that left them unable to use most major functions like guild donations, and quests. Even the guildhall was affected.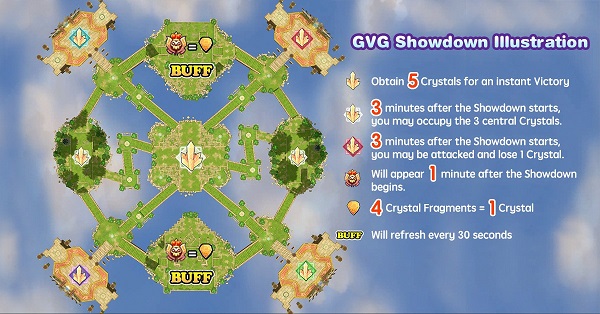 The War of Crystal effectively became a free for all deathmatch were players who were affected by the glitches became guildless and were, as you would guess, easy pickings for anyone. Workarounds were made by players but they cut the participants to an all-time low of around 80%.
On July 12, the ROM developers posted a notice that they were aware of the issues that have been happening in WoC. Of course, seeing that the devs took notice gave players some hope and comfort that they might be fixing it somehow. Come July 17, a new game client update was announced, but no statement was included regarding the ongoing issues and by July 24, Episode 5 update has landed along with the announcement of a new server, Midnight City. You would think by now with the release of new content and a brand new server for that matter, that the development team would finally give the community some shred of an update on what they're doing to fix the problem. However, they still haven't done so up to now.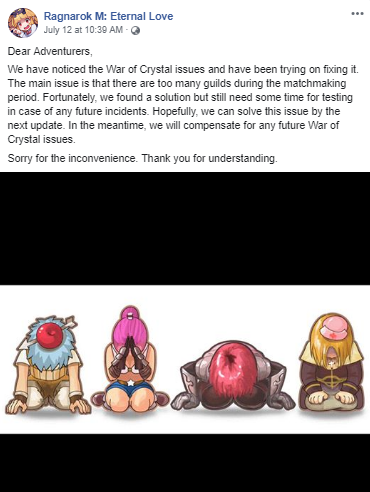 This set off a lot of players, who criticized the developers for launching a new server and releasing new content without even fixing the previous issues. This led some players to speculate about the capabilities of developers themselves to actually fix the problems.
To make matters worse, after the Episode 5 update, things actually went further south. WoC and Emperium war experience constant and severe lag, broken guild functions, and broken party system. And by July 28, The WoE and WoC events were rendered almost unplayable. The game's content is so bad that players took out their frustrations by bombarding the Mobile app stores (both Android and iOS) Ragnarok pages with one-star reviews.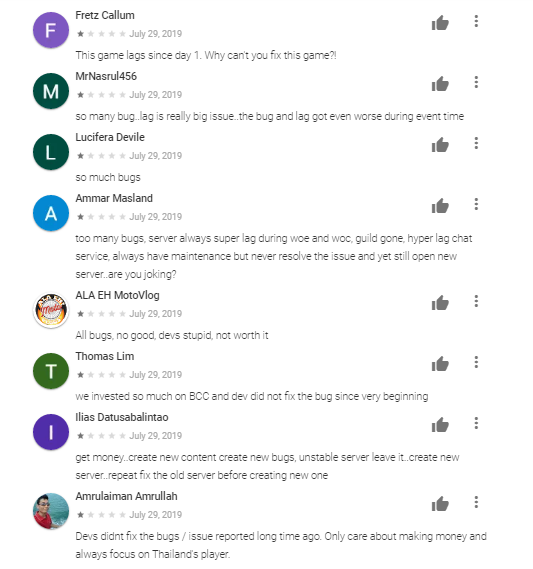 Bugs and glitches in a game, as all gamers know. are normal occurrence. That's why there's a dedicated development team that tackles these issues. But the persistence of the problems with Ragnarok Mobile is baffling to its players and fans. The questions they're now asking are: What are the developers doing about these? Where are the updates and fixes?
As of this writing, the ROM development team has still not addressed the issues and posted zero announcements regarding any actions that they might be taking to finally solve the issues. The frustration of the gaming community is one that comes from passion and love for Ragnarok, a franchise that bonded so many. And with those two emotions fading, the game might be heading towards somewhere their players will be unable to follow. Hopefully, we can get the ROM developer's side of things so we can understand what's happening.