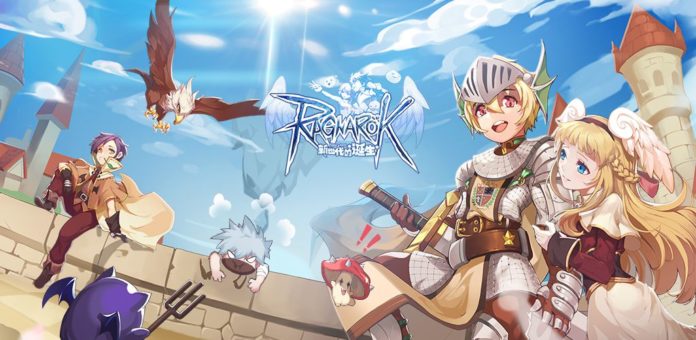 As one of the most famous and successful game titles in the world, the Ragnarok franchise has been releasing game after game these past months, and now, we have yet a new one! This time, it's going to be a 3D MMORPG titled Ragnarok M: The Birth of the New Generation. The best part? It's officially licensed by Gravity!
Ragnarok M: The Birth of the New Generation will be published by Chinese game developer Dream. The new game will retain the classic feel and gameplay of the original MMO, and will include original features such as the nordic myth-inspired world, job class system, party system, marketplace, items and many more. As for graphics and visuals, the promotional images suggests that the game will closely resemble Tencent's version of Ragnarok (First Love).
Ragnarok M: The Birth of The New Generation plans to launch a Closed Beta Test (CBT) on July 26, 2019 at 2PM (China local time), which will last until August 5, and it will be available both for iOS and Android devices. Do take note that this CBT period is only open for China, and the game itself will have limits as follows:
The player level limit is only up to level 60.
Class change system will only include the base class, 2nd class advancement, and trans class.
The only classes available for the CBT will be the Swordsman, Archer, Mage, Thief, and Acolyte.
Only three maps can be explored: Prontera, Izlude, and Morroc. These will consist of four dungeons and more than 30 different locations.
CBT will only have approximately 170 monsters, consisting of four bosses, seven MVP bosses, and six Mini MVP bosses.
New systems will be included such as fishing, mining, and gardening.
As usual, after the test, all player data will be wiped out.
With the new Ragnarok M: The Birth of the New Generation, we now have a total of three different Ragnarok MMOs for mobile, including Eternal Love by Xingdong and First Love by Tencent, so don't get confused! There's no information yet if this new version will be released globally or in SEA, but you can check out this website to find out more about the new ROM game. So, which one are you excited for? Are you going to play one or play them all? Hit the comments section below!