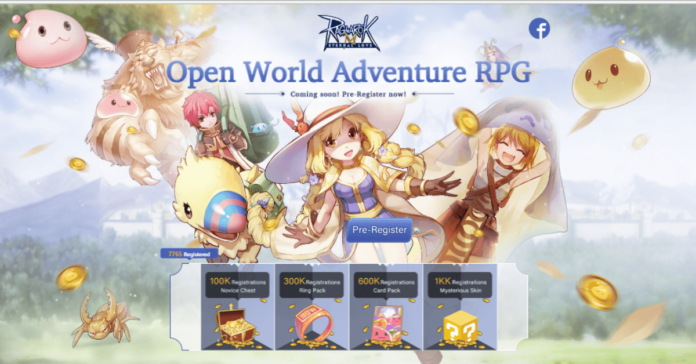 Ragnarok Mobile: Eternal Love launches its pre-registration test last September 12th -13th. They set for a reschedule and it will officially open to Southeast Asia gamers. You can pre-register to Ragnarok M: Eternal Love English Version on September 19, 2018!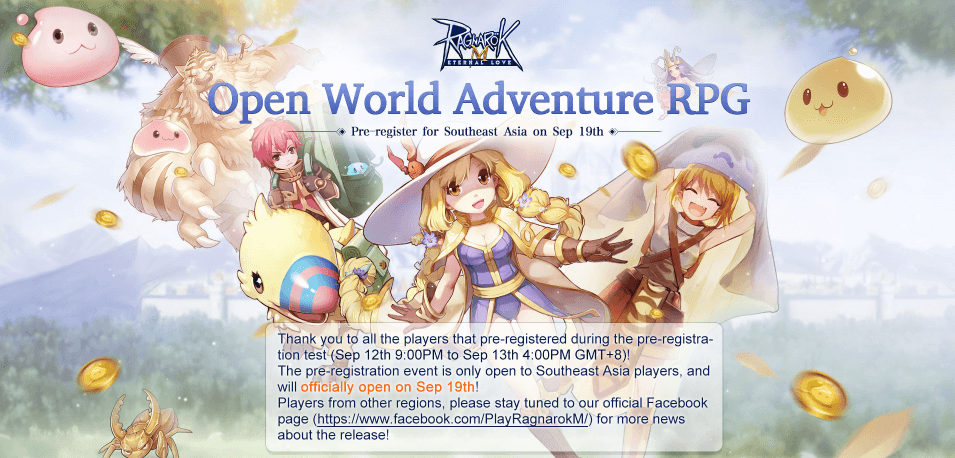 About Ragnarok M: Eternal Love
Ragnarok Mobile: Eternal Love is the upcoming free-to-play 3D mobile MMORPG published by XingDong Limited, developed by Dream Square, and franchised by Gravity. This game features a wide variety of job classes and an astonishing gameplay itself to match modern gaming trends. You will be able to fight other players in Guild PvP, taking full advantage of the game's real-time combat. Players can even collect cosmetic apparel such as animal ears and maid outfits to make your character stand out in a crowd. All of these occurs in a fantastic 3D world that still manages to retain the ambience of the PC version.
The game's publisher, Gravity, has been raking in huge revenues ever since they launched the Ragnarok M's Chinese version last October 2017 in Taiwan. They followed it up with a grand launch in South Korea in March 2018, after which we got the information that they were launching in Southeast Asia next.
Ragnarok Mobile: Eternal Love SEA Release
Ragnarok M: Eternal Love sets to release its SEA Server on the 4th quarter of 2018, based on the new calendar released by Gravity.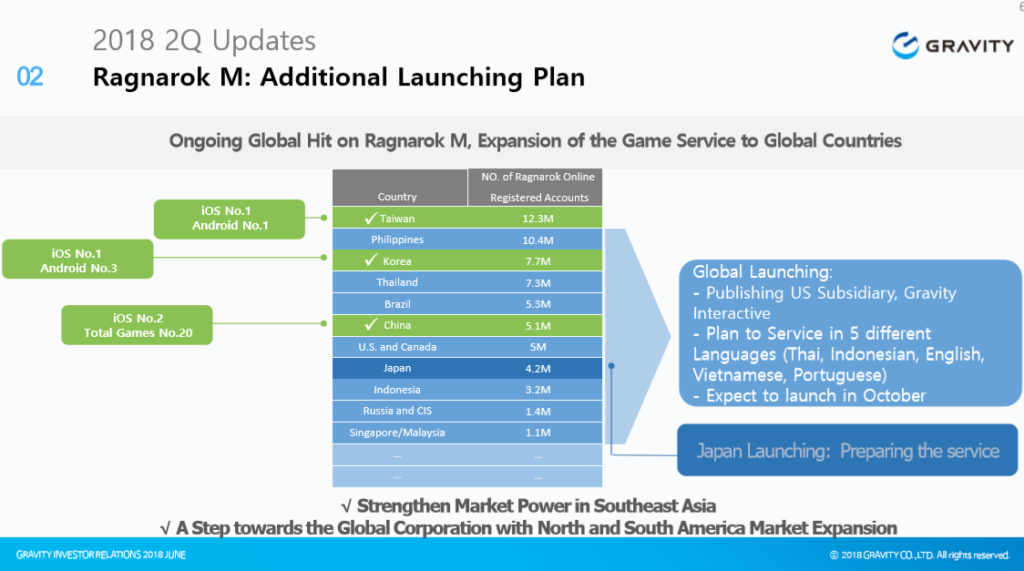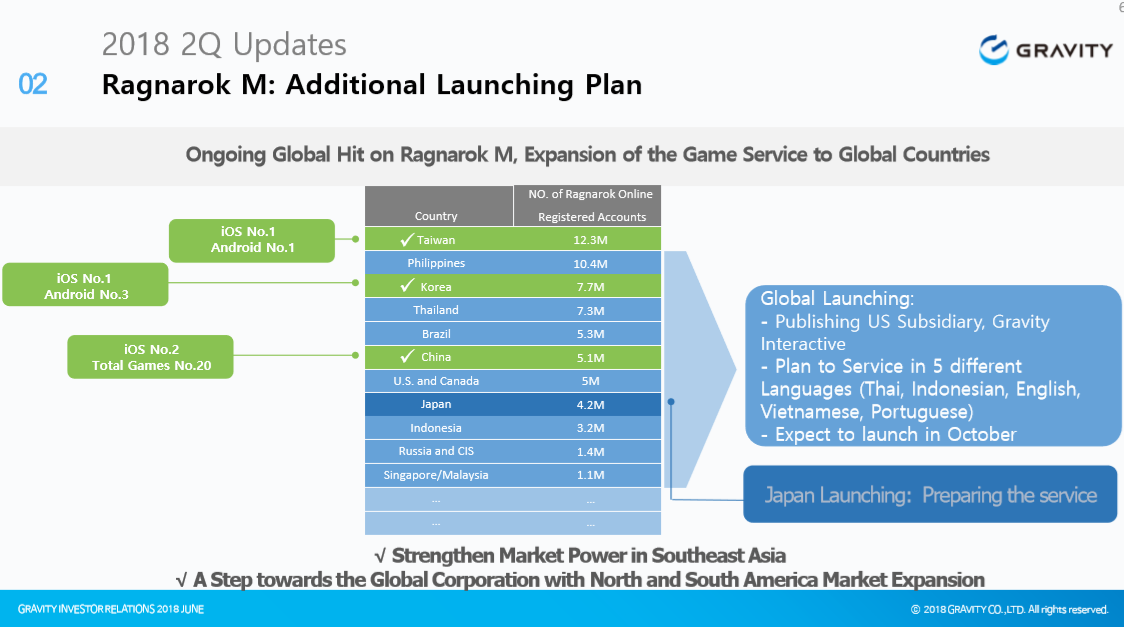 If you are interested in this game, you can check on the official website and wait to pre-register on September 19th. There are also subdomains on the website that has supported different languages for players who doesn't understand English.
A lot of Ragnarok fans were confused if the official website of Gravity is legit or not. And our answer is, Yes, Gravity's official website is 100% legit, verified by the Enduins team. As of now, there's no exact date yet on its official release or when will the game be available on the App Store or Play Store to download the game.
For more details, you can follow the official Facebook page of Ragnarok M. If you want to share some of your experiences, helpful tips, or even recruit members, you can join on Ragnarok Mobile PH Facebook Group.

If you want to get exclusive content, get the latest news, or recommend new mobile games, you can join to our Enduins Gaming Collective Facebook Group.