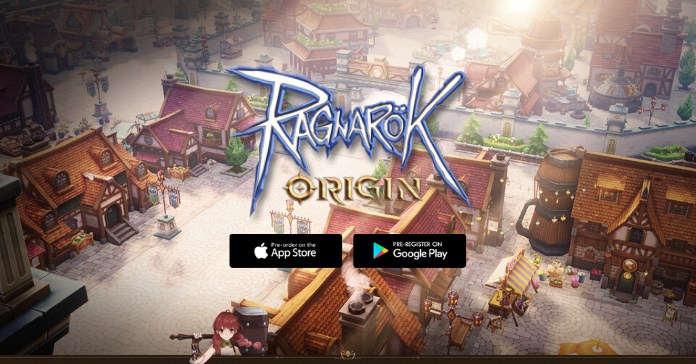 Gravity has apparently started a pre-registration phase for the upcoming Closer Beta Testing phase for the highly anticipated mobile MMORPG, Ragnarok Origins for South Korea. The pre-reg started on April 24th.
---
---
If you're a resident of KR, you can apply for the Ragnarok Origin Pre-Registration by logging into your Google, Apple, or Facebook account on your accounts respective pre-registration page before launch. Players who have applied for the pre-reg will be eligible for participation in the Ragnarok Origin CBT, which is scheduled to proceed in May. In addition, if you pre-reg on the official page, you will receive game goods such as:
Making along the Nyan Ling headdress
10,000 paradise coins
potion box.
Again, the pre-registration rewards are only applicable to residents of South Korea.
In addition, from May 6, the pre-reg page is scheduled to open a character name pre-input where you can first register the desired server and character name to safely secure your IGN. New background music has been revealed on their Youtube page to commemorate the upcoming CBT. You can check it out now here:
Ragnarok Origin by Gravity is a revival of the Original Ragnarok Online for the mobile platform now with updated graphics, a brand new game engine, 3D environment and characters, and a dynamic weather system with a day and night cycle.
Game features:
High-quality graphics beyond the original sensibility!
High freedom in adventuring and various field events!
Adventure on different continents with daily content!
Various weather changes that changes!
Cultivate a variety of unique occupations!
Customize your character and leave it in your own style!
Enhanced hitting animation of hundreds of weapons!
Better hitbox and better handling!
Character, mercenary, garden, pet customization!
Realistic selfie features and makeup!
Various community features where you can meet special relationships!
Special community content to build friendships with guild members!
Ragnarok Origin's app page is already up for Android so you can check that out now. Meanwhile, the iOS will be available on May 7, the same day the CBT will start. It will end on May 13. Visit their official website for more information.