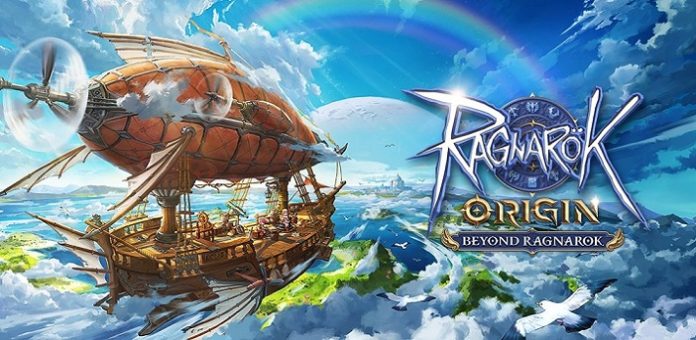 It seems like every month or so, a new Ragnarok game launches somewhere around the world. This time Gravity is set to launch Ragnarok Origin on July 7th in South Korea.
Ragnarok Origin is a modern take on the classic PC MMORPG game with updated 3D graphics. The classic pixel avatars have been replaced with some pretty detailed 3D models that invoke the original feeling and style of the original 2D artwork. Gravity aims to give fans of the franchise a more detailed experience with better character models, effects, environment, and brand new game features.
It is probably the closest iteration of the original Ragnarok Online PC. Ragnarok Origin already went through 2 Closed Beta Testing phases with positive feedback from players who participated in the test. The support was enough for the company to finally greenlit the game for an official launch.
"After the launch of Ragnarok M, 2019 has been the highest-grossing year ever since. In 2020, Ragnarok Origin will be another box office breaker in Gravity's history. The Ragnarok Origin is the most "Ragnarok" of the Ragnarok IP games that have been released, and you will be able to enjoy it with the highest level of playability and graphics. Many of you have already experienced and provided feedback through private testing. in addition, we have prepared everything for the users to enjoy the game more comfortably. Based on the results of the 2nd CBT, we will return to a more complete game after the final inspection."
Ragnarok Origin game features:
A New game that perfectly embodies the feel of Ragnarok Online.
Encounter a new Ragnarok with a faithfully remade look and upgraded gameplay.
Once again feel the emotion as you play through the cycle of the original story.
Explore famous cities of Ragnarok reborn with beautiful and massive scale graphics.
Enjoy a fantasy life enriched with skills like gardening, mining, and fishing.
There's no news as to when Ragnarok Origin will hit the Global and SEA market, but hopefully, Gravity can pull off a feat and launch the game as soon as possible. More updates coming soon so don't forget to follow Enduins for more gaming news and info.