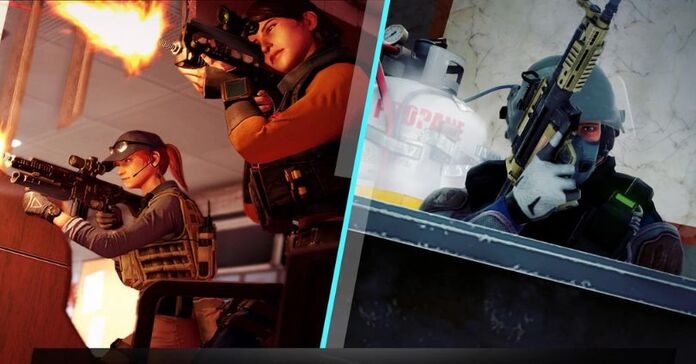 Ubisoft Entertainment has opened the pre-registration phase for their upcoming First Person Shooter (FPS) game for mobile, "Rainbow Six Mobile." Android users can sign up now through the Google Play Store to get notified immediately when the game is available to download and play.
About "Rainbow Six Mobile"
From the acclaimed "Rainbow Six" franchise, "Rainbow Six Mobile" is a competitive, multiplayer first-person shooter experience on your phone. Compete in "Rainbow Six's" classic Attack vs. Defense game modes. Play as an Attacker or Defender in fast-paced 5v5 matches and face intense close-quarter combat while making timely tactical decisions. Choose from a roster of highly trained Operators, each with their own unique abilities and gadgets. Experience this ultimate tactical shooter game, designed exclusively for mobile.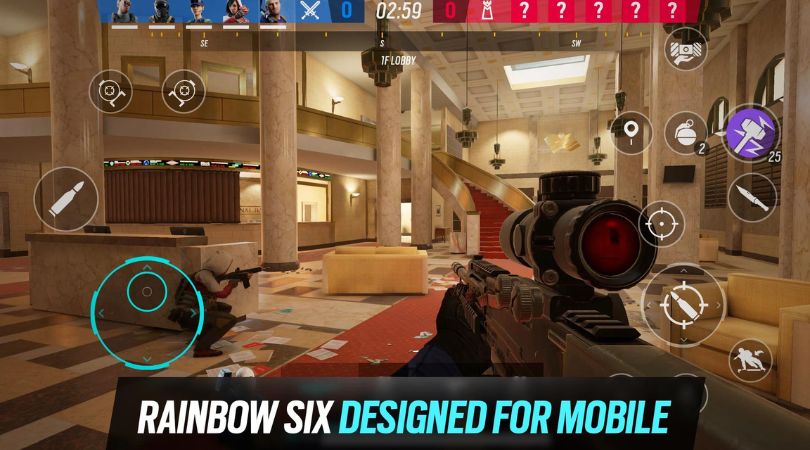 Game Features
Rainbow Six Mobile has been developed and optimized for mobile with shorter matches and game sessions. Customize the game's controls in the HUD to fit your play style and level of comfort while playing on the go.
The acclaimed tactical shooter game is coming to mobile featuring its epic roster of Operators, their cool gadgets, its iconic maps, such as Bank and Border, and its Secure the Area and Bomb game modes. Compete in intensive 5v5 PvP matches with players from around the globe.
Join forces with friends and think strategically. Use weapons and Operators' unique abilities to breach through destructible walls and ceilings or rappel from the roof and break through windows. Make the environment a key part of your tactics! Master the art of setting traps, fortifying your locations, and breaching enemy territory as you lead your team to victory.
Strategy and teamwork are the keys to success in Rainbow Six Mobile. Adapt your strategy to maps, Operators, attacks,s or Defense. As attackers, deploy observation drones, lean to protect your position, rappel from the roof or breach through destructible walls, floors, or ceilings. As defenders, barricade all entry points, reinforce walls, and use spy cameras or traps to defend your position. Gain an advantage over your opponents with team tactics and gadgets. Set up strategies with your team during the prep phase to deploy for action! Alternate between attack and defense each round to win it all. You only have one life, so make the best of it to help your team succeed.
Assemble your team of highly trained Operators, specialized in attack or defense. Select from the most popular Rainbow Six Operators. Each Operator comes equipped with unique skillsets, primary and secondary weapons, and the most sophisticated and deadly gadgetry. Mastering each skill and gadget will be crucial to your survival.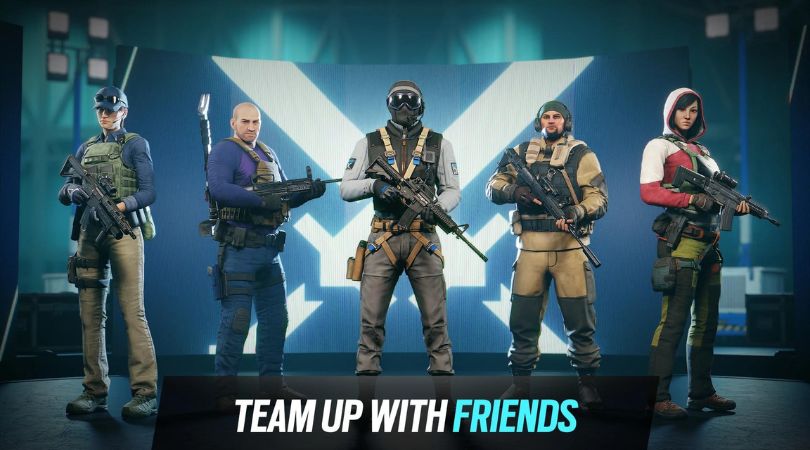 Release Date And Availability
"Rainbow Six Mobile" currently has no official release date just yet but since the pre-registration phase has already begun, we might see an official launch before 2022 ends. The team behind the game is working hard to recreate the experience of the original in the mobile version so we can understand that it's no easy task. For more information, visit their official Facebook page.