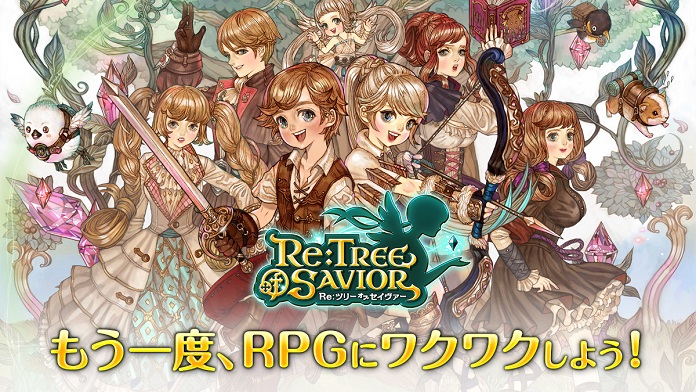 Touted as the spiritual successor to Ragnarok Online, Tree of Savior has since amassed a cult following ever since its release on the PC platform. Fast Forward to the present, many have been eagerly awaiting its mobile adaptation ever since Nexon announced that they were developing one. After years of radio silence, we finally got an update. The game will be launching a Beta test in Japan.
To recap, Re:Tree of Savior is a 2D isometric MMORPG developed by South Korea's IMC Games. The game will launch on smartphones as the mobile adaptation of the famous online game, Tree of Savior. The game features one of the biggest in-game content we've seen in years with a ton of character classes to choose from and more than 200 different boss monsters to challenge.
The biggest difference between the PC and this brand new mobile version is the introduction of the Fellow system. It's basically a gacha system where you can pull for companions which will form your team of three; your main character and two fellows. Like any other gacha system, Fellow will have rarity tiers. This might be a huge turn-off for TOS and MMORPG fans, but this is Nexon we're involved with so some form of heavy monetization is expected.
Why did they choose Japan for the Beta test you might ask? It basically comes down to popularity. Tree of Savior is quite successful in Japan compared to its other regional releases. We can assume that Nexon will be testing the waters where it's more likely to succeed before deciding if Re: Tree of Savior deserves to be released globally.
The Beta Test for Re:Tree of Savior will be available for Japan between June 4 until June 17. Beta sign-ups have already begun and will last until May 31. Around 10,000 participants will be lucky enough to get a chance to play in the Beta. The game is said to be scheduled for an official launch this year but no word if this is for a global release but it's more likely that it'll be for Japan only. For more information, visit their official website.