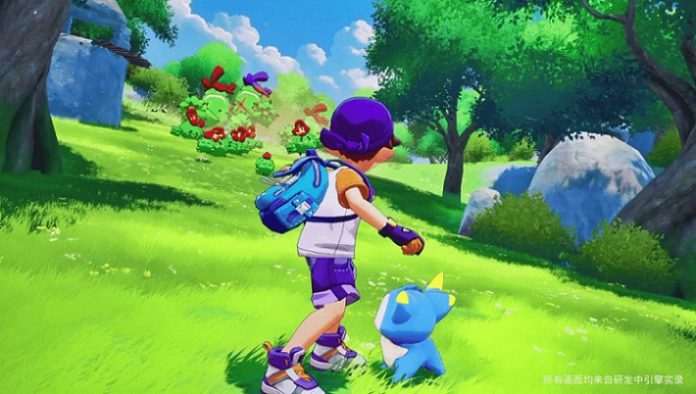 For the longest time, Pokemon fans have been dying to have an online MMORPG based on their beloved monster-catching franchise. Now, it seems like Tencent is making that a reality with Roco Kingdom, their newest mobile game where you can catch adorable creatures in the wild, train them, and let them battle.
Roco Kingdom is based on a popular anime that premiered 11 years ago where the protagonists are from an elf-like race called Rocos. Just like Pokemon, the theme revolves around catching monsters with unique abilities and training them to do battle with one another. With the advancement of gaming technology, it's only now that the game can be fully developed. With cell-shaded graphics and a rich vibrant open world, the game has been compared to Genshin Impact.
Tencent hasn't revealed much about the game just yet but there have been teaser trailers released on China's popular media site, Bilibili. Here's what we got from the trailers so far.
The game will have a huge open world to explore, complete with different biomes like open grass fields, snowy areas, and dense forests which are populated by different creatures. It's safe to say that different biomes are inhabited by different creatures so if you want to capture or collect a specific one, you'll need to venture to different biomes to get them.
There will be a day and night cycle and weather system making the game more immersive. There might also be a chance that certain creatures will only come out in the morning or at night or even when the weather changes.
Battling will be the main combat system of the game where just like in Pokemon, you'll pit your creature against another one in the wild or from NPCs or even other players.
There will be numerous community hubs like towns and cities where you can interact with NPCs, buy supplies, form guilds, and meet other players in the game.
We are not certain about this one but it seems like there will be certain creatures that can be used as mounts so you can traverse the world faster whether it is by running, flying, or swimming.
There will be different creatures with various elemental types within the game, each with strengths and weaknesses just like Pokemon.
So far the reaction to the game has been highly positive with players applauding the game to have better graphics than some recent Pokemon titles that game out. Roco Kingdom doesn't have a release date just yet but Tencent seems to be gearing for a potential Closed Beta Test later this year.