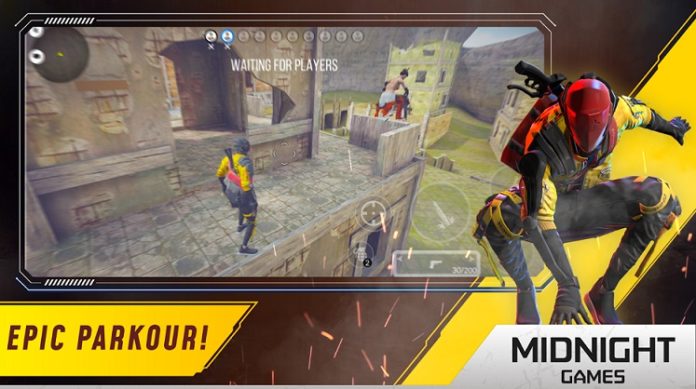 After more than a year, the action-packed online third person shooter game for mobile, Rogue Agents finally leaves its beta state and has now officially launched globally. The game has garnered much attention for its unique take on the shooter genre with characters being able to wall-run, duck and hide behind objects, and even parkour their way across the map.
Rogue Agents isn't a new game to be perfectly frank. It was announced back in December 2018 and has been in Beta phase since January of 2019. It has since gone through numerous upgrades, fixes, and adjustments to finally warrant an official global release more than a year later. Indeed, the game's control was clunky at first and the graphics were just ok in its first few months. Comparing it to the version that developer Midnight Games released for global service, you can barely tell the difference. Now it's definitely worthy of being called a next-gen mobile shooter.
Players can go head to head in various exciting maps full of objects strategically designed for the game's dodge and take-cover tactics. Rogue Agents has a complex control system, yet the HUD is as typical as any mobile shooter with the addition of various buttons that will make your character jump, somersault, aim your weapon, shoot, reload, or switch weapons. On top of all that, you can also double jump off walls, parkour your way through the map, and even do a wall-run.
There's over a dozen different types of agents to play as, and loads of different firearms to unlock. There's shotguns, assault rifles, pistols, grenades, and many more. Of course, you'll need to win matches to unlock them.
With the official global release comes new and upgraded features including the friend system, a lobby to hang out with your friends, messaging, HUD customization, gyro support, text chat, and 3 game modes: Free For All, Team Deathmatch, and Capture Point.
Rogue Agents is a great online TPS with fantastic next-gen graphics. It's the closest game we could ever get to a mobile version of GunZ (if you still remember that game). Download the game now on the Google Play Store or iOS App Store and compete against players from all over the world in exciting real-time battles and see if you can dodge, parkour, and shoot your way to the top and become the top Agent!