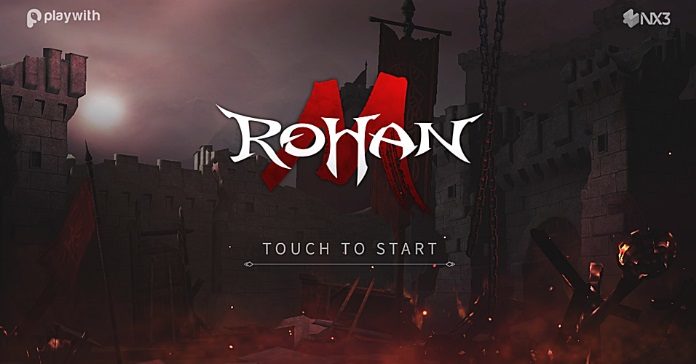 Rohan M (KR) will finally start its official service on June 27. Publisher Playwith games has released the app so players can pre-download the game before the official servers launch.
Here are all the details you need to know!
(Update) The grand launch will start at 12:00 PM 2:00 PM GMT+8.
The game will be downloadable for both Android and iOS which means it will have a simultaneous service.
Total file size: 1.10 GB
---
How to download Rohan Mobile:
For those who want to download the game directly from their respective app stores (Google Play Store, iOS App Store), you'll need to use a KR VPN service or else the app won't appear since the game is currently for KR only.
If you don't mind sideloading the game, you can download it through this LINK.
IMPORTANT NOTICE: You'll still need to use a KOREAN VPN service to patch the game's data regardless if you download it through the playstore or through sideloading.
About the game:
Rohan M is the official mobile adaptation of the classic PC MMORPG masterpiece which has seen 14 years of service! With the mobile version now officially launching, Rohan M will surely go on to be one of the most epic MMO titles out there!
Characters and classes:
Human a master of close combat with a sword in one hand and a shield or dagger on the other. Humans can change their class to an offensive class, Guardian; or a defensive class, Defender.
Half-Elves can shoot down enemies from a distance and can use fast maneuverability and range to take control of the battlefield. They can change their class to a power-type archer, Ranger; or speed-type archer, Scout.
Dark elves can use powerful offensive magic and various debuffs. You can choose between a curse magic expert, Warlock; of an attack magic expert, Wizard.
Dan attacks are based on stealth and avoidance, and their abilities can cause instantaneous damage. They can change to an aggressive assassin, Avenger; or an evasive assassin, Predator.
---
Game features:
Combination system – The gear combination system from the original game makes an epic comeback! Combine items with random options to create gear with higher level stats! Combined options inherit all to the last stats you have created resulting in a unique item with your own set of options!
Open field – Rohan M is set in a massive open world! There 18 vast areas to explore and 7 dungeons to conquer!
Town occupation – By occupying a field, you can impose taxes and gain the field's profit!
Siege war – The most intense guild versus guild event in the game. (Scheduled for July).
Instance Dungeon – Rohan M offers you 5 instances of dungeons which can be entered on a daily basis.
---
A plethora of different game modes:
Automatic combat system
Guild system
Disease system
Skill Enhancement System
Hongdaen System
And many more to come
Rohan M is currently available in South Korea and supports Korean language for now. A global version is yet to be announced but it's safe to say we'll get one since the original PC version was released globally. 2019 is shaping up to be a year of classic MMO revivals in the mobile platform, and the year is barely halfway done! Which classic MMO would you like to get a mobile version next?