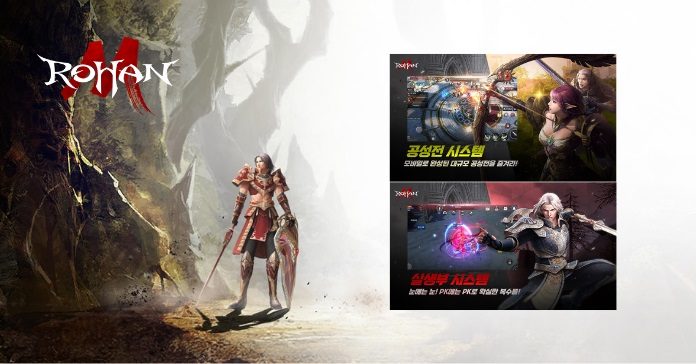 Rohan fans, your time for vengeance is coming closer! According to publisher Playwith, the pre-registration period for Rohan M (KR) has started, and the much anticipated official launch date for the game has finally been revealed!
Rohan M is a Mobile MMORPG adaptation of Rohan Online PC MMO. It tells the story of a world inhabited by different humanoid races at war with each other. These races who believe they were created by the gods, formed alliances with other races to defeat their common enemies. Peace talks were pursued but failed for their blood feud runs dry. This where the player starts their adventure in Rohan. In a war-torn world full of conflict and strife. Will you be the hero who will bring peace to the races?
Rohan M has been developed to be as close as possible to the original PC MMORPG. It will inherit a number of unique game systems and features of the original version, including various PvP modes, siege system, and siege war.  In addition, there will be a very unique free economy system that is more advanced in the transaction of items and game goods compared to the original PC version.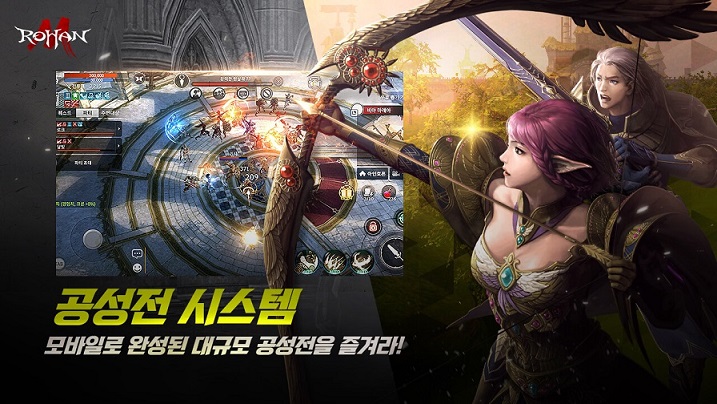 Rohan M will officially launch on June 27. Pre-registration for the game has already started for South Korea and will currently support Korean language for now. You will need a registered Korean mobile number to sign up, so for those planning to play the game via VPN, better wait for the game launch before trying it out, although we are still not quite sure if the game can be accessed outside KR. More updates coming soon, so stay tuned to Enduins!