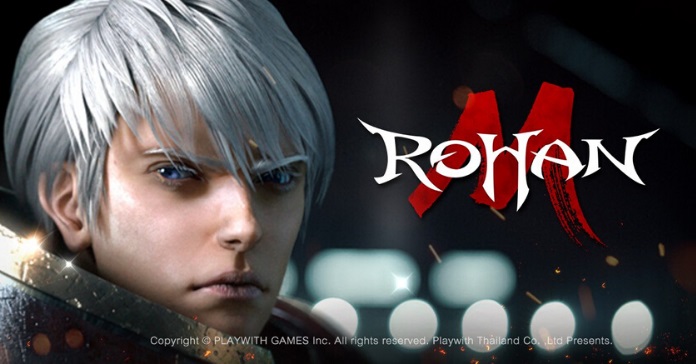 Game publisher Playwith Games will publish Rohan M for the Southeast Asian region. The game is the mobile adaptation of the classic PC MMORPG, Rohan Online, a title that is also under Playwith alongside 12Sky2, and Tera Online.
Announced back in 2018, Rohan Mobile or Rohan M for short is developed by NXGames with Playwith overseeing the development. It has been made to be as close as possible to the original Rohan Online PC version and has inherited its various systems and features as well as new additional content that can only be seen on mobile. The User Interface has also been tweaked to fit the small screen. The game opened its services in South Korea in June 2019 for both Android and iOS which was met with very positive feedback from players.
The game will be an open-world MMORPG with a full 360° world view, peppered with various PvE and PvP elements to enjoy. The playable races will include: the Humans, Half-Elves, Dark Elves, and the Dan, each one can branch off into different classes. Rohan M will also have massive scale guild versus guild events where you can control areas in the world and dictate the rules and implement taxes on the field you just conquered. PvP mode includes the Siege System and Siege War.  In addition, there will be a very unique free economy system that is said to be more advanced compared to the original PC version. And of course, the infamous "Vengeance" system is coming back for the mobile adaptation, so that's something to look forward to.
For now, Rohan M SEA doesn't have an official release date just yet but anonymous sources suggest that the game has a high chance of seeing the game getting launched by the end of March 2020. Stay tuned for more updates and be sure to follow Enduins for more gaming news and info.