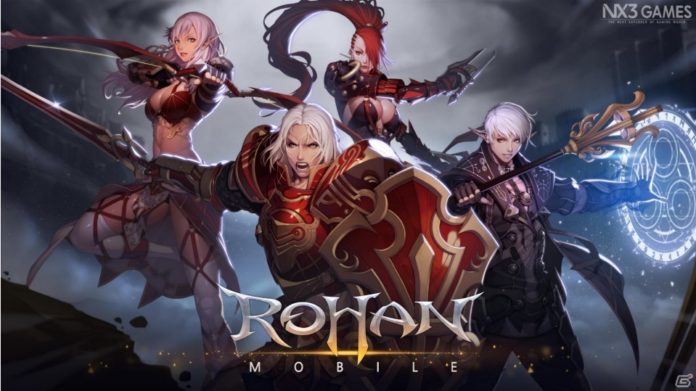 Finally, we have new updates for Rohan Mobile, the highly anticipated mobile adaptation of the popular PC MMORPG. First announced in 2018, there has been no information about it ever since, but publisher Playwith and developer NXGames just announced through South Korean media outlets that it's aiming for a June 2019 launch in South Korea!
According to the reports, Rohan Mobile is also slated to launch in Taiwan and Thailand they already have local subsidiaries in those two countries, though the launch dates for both weren't revealed. Also, according to the reports, "Rohan Mobile" is actually still a tentative name for the game, and will probably change before its official launch. The developers are also still finalizing game details such as game content reveals and service schedules. They are also working with Google Play Store and iOS App Store simultaneously to make sure that the launch dates for both platforms will be as close as possible.

Rohan is set on a world inhabited by several races: Humans, Giants, Dark Elves, Half Elves, Dhans, and Dekans. Each race is either allied with another or is in a mortal feud with a different one. Some, like the Dhan and Dekan, are neutral. But war engulfs all, neutral or not.

Rohan Mobile, or whatever it will be called, will have a gameplay that's as close as possible to the PC version with a full 360° world view, classes and class builds, pets, mounts, PvE and PvP element. It will also have massive scale guild versus guild events where you can control areas in the world and dictate the rules in the controlled area like taxes. Other features we may see implemented in the future are the multiple "life" skills such as crafting, fishing, forging, and hunting. Even the infamous "Vengeance" system may have a comeback in the mobile adaptation, so that's something to look forward to.

No word on a global release yet, but more updates will definitely be revealed soon as we draw closer to June, so be sure to follow Enduins Gaming for more gaming news and information.