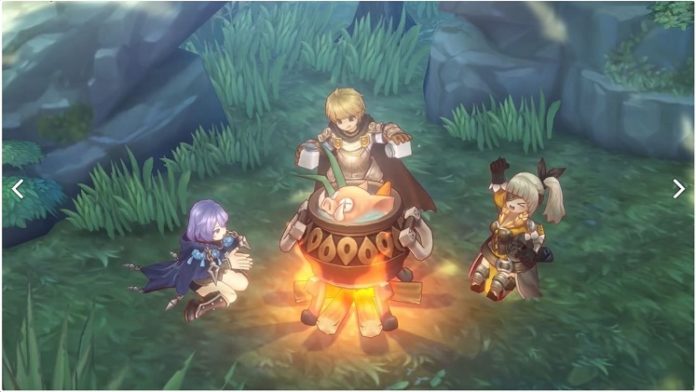 Developer Meerkat Games and publisher LINE has launched the Early Access period for their spectacular new battle royale game, Royal Crown! The game adds a new twist to the genre with its cell-shaded 3D graphics, isometric map view, and an environment you can fully manipulate for your own winning tactics!
Players will be summoned to the world of fantasy battle royale RPG where only the strongest survive. You'll start your journey in a land of fairy-tale fantasy with dazzling landscapes and exciting adventure! Royal Crown at its core is a battle royale, but it brings new mechanics and gameplay to the table. It's not be-the-last-man-standing and gets that chicken dinner shtick anymore. Other than the usual gathering of gears, you'll also need to formulate your own tactic, use the environment and make it work out in your favor, and only then can you be the last man standing!
The game also leans more on the cartoonish aesthetics with characters and environments resembling Ragnarok Online, Tree of Savior, and Caravan Stories. And since this is a Battle Royale with RPG elements, Royal Crown also offers multiple heroes to choose from and unlock (the game currently has 15 classes with free hero rotation every week), NPC monsters to encounter on the map, character leveling, cosmetic skins for you to stand out above the rest, and many more. And to put that sweet cherry on top, the game supports cross-platform so whether your friends are playing on PC or mobile, you can still play on one server!
Game features:
Struggle to the end to become the final survivor in this fantasy battlefield. Aim for victory by jumping into battles or, you have the choice to hide in bushes to avoid powerful enemies and look for an opportune moment to strike. You can also cut down trees to create new paths or ambush enemies by predicting their routes! Take advantage of your surroundings to make the battle for survival more dynamic!
15 unique classes to choose from to create unique battle strategies! Go solo or make a team of 3 own the zone with class synergy and attributes! There are multiple ways of fighting and surviving depending on the characteristics of the team. Become the true champions of the battleground with the best team play!
Enough with boring battles and tedious farming! You and the other players aren't the only ones in this world. Find hidden items spread across the zone, or hunt field monsters to gain experience and become stronger! Collect and cook food ingredients together, cut down trees, mine ores, and even make items that give you an edge in battle! And beware of the legendary dragon that lies in rest, once it wakes you will face it detests.
Answer the call of the arena and fight for survival and enjoy the thrill of endless fantasy adventure. Will you become a hero in this world of tiny villages, rifts, and fearsome deserts? Royal Crown is now in Early Access for Steam and Android. Freefall into the world of Royal Crown Now!