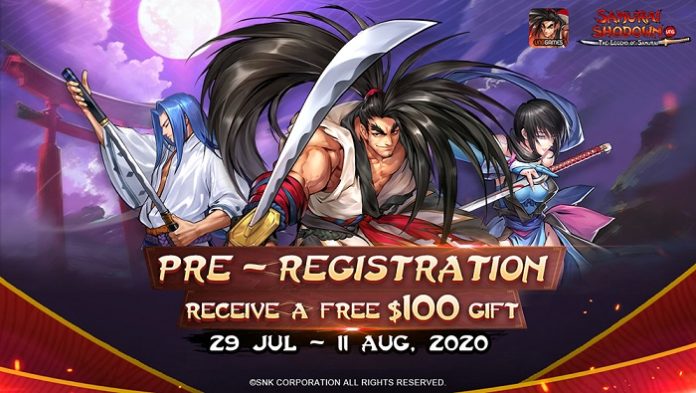 SNK fans will be happy to know that the next game that will be launched in the Philippines and the rest of Southeast Asia for Android and iOS will be based on the classic arcade game Samurai Shodown! Samurai Shodown: The Legend of Samurai, a brand new action RPG for mobile will be launched by VNG's Game Studio 5 (GS5) this coming August! Starting now, you can pre-register to receive in-game gifts worth more than $100.
Samurai Shodown: The Legend of Samurai! (or Samurai Shodown VNG for short) is an official copyrighted game from the Samurai Shodown franchise. It's not the 1vs1 game from our childhood years ago, but an interesting new MMORPG in which you can become a warrior in the Edo period, Japan. This is a Japanese-style 3D game for players who love fierce, prodigious battles, bold and drastic strategy with unlimited combo skills, and extremely smooth experience.
You can choose 1 out of 10 occupations under 4 classes as below:
Swordman: Habitat – Slasher – Ghost Sword
Magician: Wizard – Curser – Kagura
Ranger: Archer – Tenchou
Ninja: Heyin – Tenchu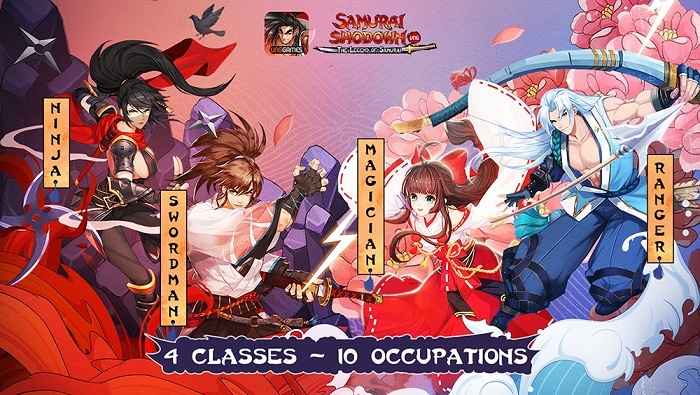 The game features all the main characters from the classic legend: Haohmaru, Ukyo, and Nakoruru. They will be your assistant throughout the game, using their signature skills which are brutal and very useful.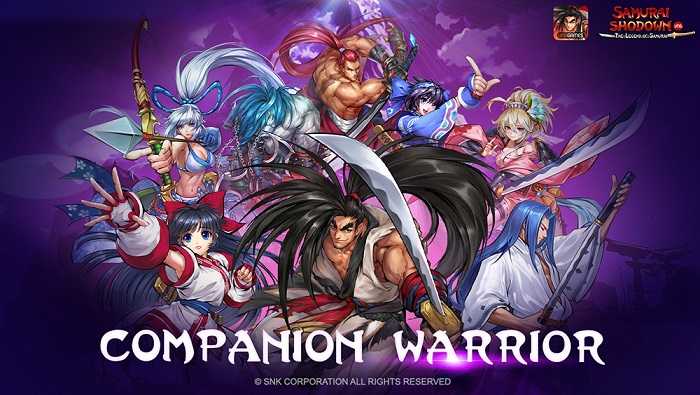 Each class has more than ten active skills. Gamers can create their roulette of skills including main and sub-skills. Another highlight is the powerful skill combo you can use in your amazing battles. Unlimited ATK Combo with Aiming skill, Jump, Roll, or Rage will help you to be more flexible in fighting and change the result of the battle in an instant. Additionally, there's the RAGE skill that allows you to release more DMG to the enemy (Arcade Game specialty).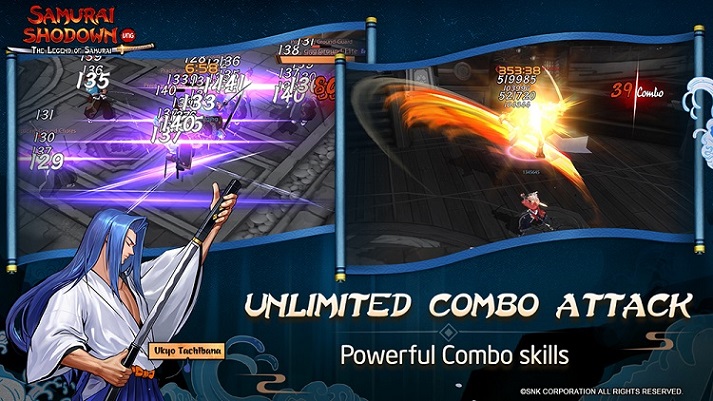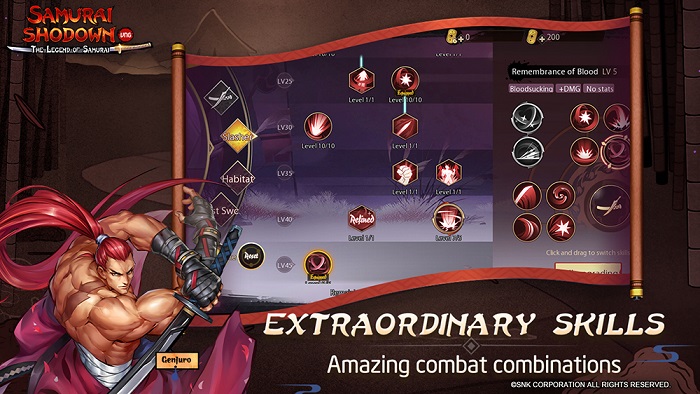 There are a number of PVP and PVE modes that will bring you many interesting experiences such as Battle 1v1, 3v3, Demon World Battle – considered one of the hottest battlefields in the game; or the 9 PvE Dungeons waiting for you to explore. Battle in SAMURAI SHODOWN VNG with gamers from all over SEA through the borderless arena.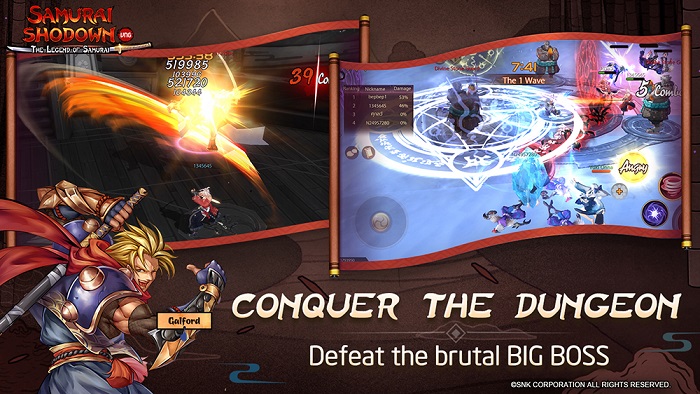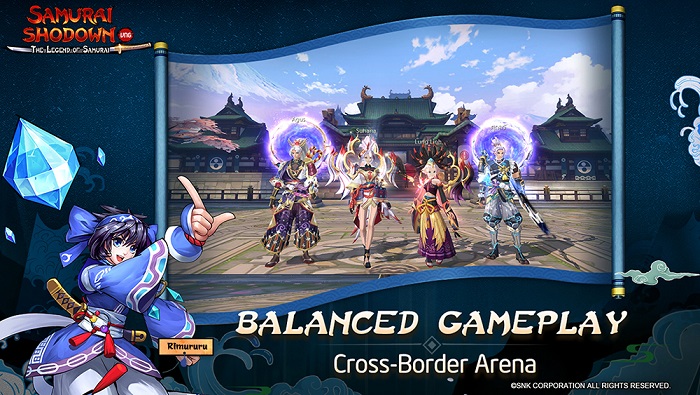 Collect powerful Warriors and Mounts to help you in fighting or transporting. Don't forget the system of equipment that will play an important role in building your character, as well as the Costumes that will satisfy your needs of being pretty or handsome with the awesome familiar costumes representing a real Samurai world.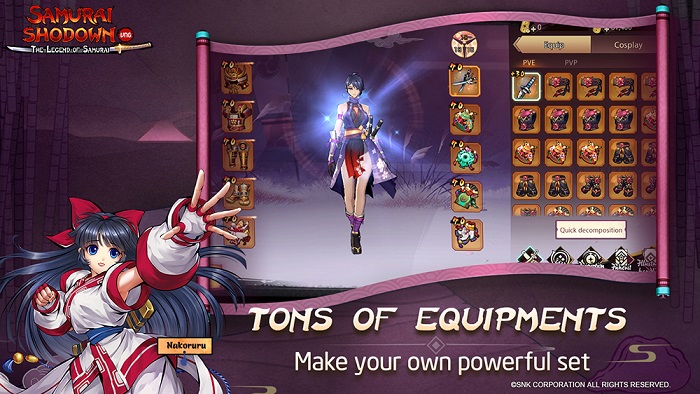 Join a clan and rise to the hierarchy with your friends while social activities offer you a good way to relieve stress after a battle. Remember to join social features to connect with friends.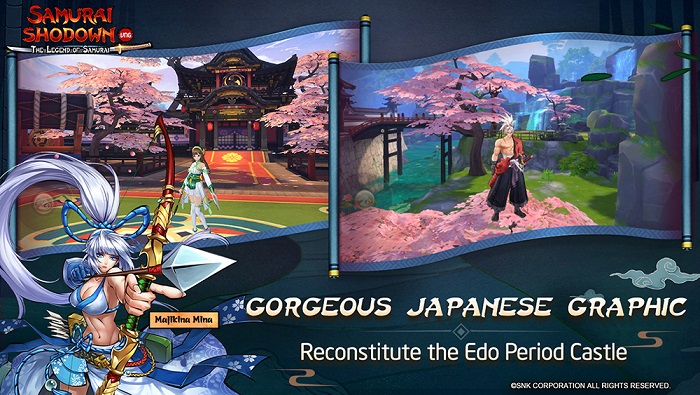 How to pre-register:
Visit http://samuraishodown.asia/ and submit your information (Email and phone number) in the registration box and confirm. Each phone number and email can be used once only for this event. After that, you can get Kyoshiro Senryo, 180 Bound Jade Chest, and 03 Large Portions of Sushi.
Then pre-register on Google Play Store to receive another 180 Bound Jade Chest.
Invite friends to achieve 100,000 pre-register marks and receive many more amazing rewards when Samurai Shodown VNG officially launches.
Don't forget. Samurai Shodown VNG is set to officially launch in August in Southeast Asia so better mark your calendars! For more information about the game and their upcoming events, please visit their official SEA website and social media page.