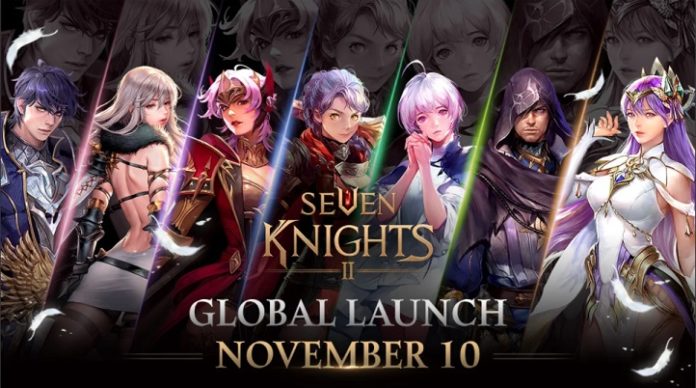 2015 was the year of Gacha RPG games and the time when Seven Knights, the massively popular gacha RPG game by Netmarble was, one of the most successful mobile games to grace the Google Play Store and iOS App store. Now after 6 years, the official sequel is finally here and is going to launch all around the world!
Touted as the official sequel to Seven Knights, Seven Knights 2 continues the story of the legendary heroes of the game's titular title set 20 years into the future. Follow Rudy as his journey continues along with the other legendary (and ex-legendary) knights as they face another threat along with brand new characters, and old favorites making an epic return.
Players can enjoy collecting, powering up, and fighting in real-time combat up to 8 heroes in a team! Utilize strategies and proper positioning while unleashing breathtaking skill animations the game has been well known for.
Fan-favorite game modes like guild wars, boss challenges, and many many more will make a comeback in the sequel along with brand new aesthetics all made with Unreal Engine 4.
Seven Knights 2 system requirements:
Minimum Requirements: AOS 7 or Later, 3GB of RAM
Recommended Requirements: AOS 8 or Later, 4GB of RAM
Seven Knights 2 will officially launch on November 10, 2021, for both Android and iOS. You can still sign up now so you can get notified immediately when the game is finally available to download and play. For more information, visit their official website! Welcome back to the world of Seven Knights!