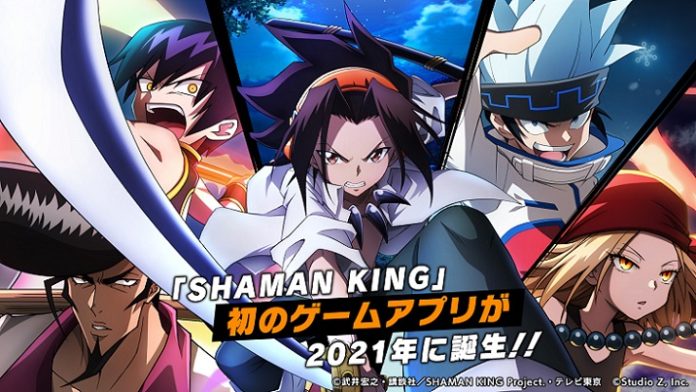 Japanese game developer Studio Z has recently announced that the pre-registration phase for the upcoming mobile anime RPG, Shaman King Funbari Chronicles has started! The game is based on the popular manga and anime, Shaman King.
The game is based on the new anime reboot that follows the original storyline that aired in April 2021. Those who want to watch it in the west can do so through Netflix sometime in the future. Funbari Chronicles will boast high-quality 3D graphics with manga-style aesthetics thanks to it being built on Unreal Engine 4. It will faithfully adapt the Shaman King world with a new feature called "Mangatic Mode" where players can relive the story of the series.
In Funbari Chronicles, players will need to build their own team consisting of their favorite Shaman King characters. Battles will be rendered in full 3D while move sets will feature the character's ultimate moves. To add more authenticity to the game, the original voice actors of the anime will make their return and will voice lines for Funbari Chronicles.
Studio Z hasn't revealed the full gameplay features for Funbari Chronicles but so far here's what we have gathered:
It seems that it will be a traditional JRPG with turn-based combat.
Shamans will fight waves of enemies in different game modes.
Shamans have different element types, all of which have strengths and weaknesses between them.
There will be an auto-battle mode for busy gamers.
There will also be a gameplay speed button making grinding faster.
Shaman King Funbari Chronicle is slated to be released in Japan before 2021 ends for Android and iOS. There's no information about a possible global version yet but with Shaman King's popularity, it may happen sometime in the near future. To know more about the game and pre-register (if you're in Japan), visit their official website.