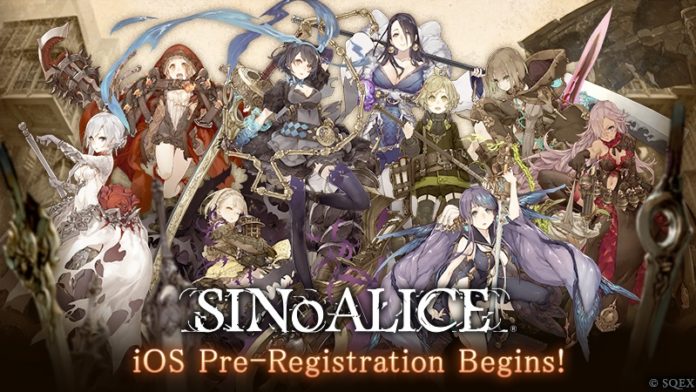 Square Enix, Inc. and Pokelabo Inc. (a subsidiary of GREE) are proud to announce that the iOS App Store pre-registration for the global version of SINoALICE, the mobile fantasy battle RPG from the great mind of Yoko Taro (director of NieR: Automata) has begun ahead of its global launch that's set on July 1.
The game is inspired by classic fairy tales that were twisted into anime versions of themselves with a knack for fighting dark forces that threaten their existence. The beloved authors of Alice, Cinderella, and other literary masterpiece are gone. Now they must fight to the death, resurrect their authors, drive back the evil that's hell-bent on bringing them all down. Written and directed by Yoko Taro, SINoALICE leaps off the pages with stunning real-time battles across intertwining storylines. NieR series composer Keiichi Okabe underscores the action with a life-or-death gravitas.
On Google Play Store, SINoALICE has already surpassed 1,500,000 pre-registrations. To celebrate this milestone, all users of the global version on both iOS and Android will receive one upgrade set, which contains 5 upgrade swords, 5 upgrade shields, and 5 upgrade tablets.
Supported device:
Android: Android 4.4 or later (RAM 2GB or greater)
iOS: iOS 10.0 or later/iPhone 5S, iPad Air, iPad mini 2 or later, 6th generation iPod touch or later
Some devices not listed may not be supported.
Game details, development secrets, and other original content will be posted on SINoALICE's official social media account in the days and weeks to come. Fans can look forward to weekly giveaways counting down to release on Wednesday, July 1, 2020.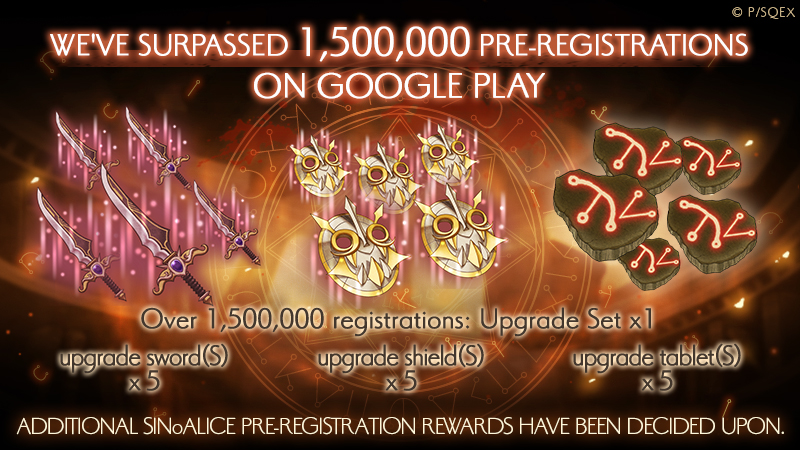 SINoALICE will be available in English, Korean, Thai, German, French, and Spanish and will launch for over 130 countries worldwide. iOS users can sign-up now on their official App Store page while Android users can still catch up via their Google Play Store app page. Visit their official global website for more information. SINoALICE has been plagued by technical issues and a year-long hiatus.