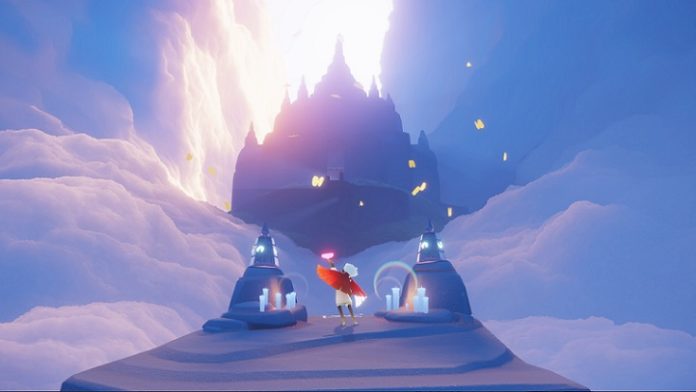 Ever wanted to explore beautiful vast horizons, fly through the sky, and uncover ancient mysteries with your friends? Sky: Children of Light is exactly what you're looking for.
Developed by the award-winning team behind Journey and the highly-acclaimed Flower, ThatGameCompany brings you this beautiful and aesthetically rich mobile game. In Sky, you'll take the role of one of the Children of Light, tasked to find the lost spirits and return the fallen stars to their rightful constellations. The game was launched for iOS back in July 2019 but now it's officially available for Android users as well.
Right off the bat, the Sky is amazingly beautiful. The world around you is fully explorable. It may look desolate at first, but once you continue on your journey, the land reveals its true beauty. Combined with a mesmerizing soundtrack, Sky will immerse you in its mystery and simple yet engaging gameplay.
The core of the game is puzzle exploration but it heavily focuses on social interaction with other players by means of interacting and talking to each other. This, in turn, unlocks a bunch of game features like character customization, gestures, and even key items to progress through the game.
There are also instances that you'll need the help of others to solve puzzles, so this game is definitely aimed for social people.
Game features:
Soar and explore 7 dreamlike realms to uncover the mystery
Encounter and socialize with like-minded players from around the world
Feel free to express yourself with a delightful selection of character customizations
Team up with others to adventure into darker realms, save spirits and uncover ancient treasures
Share gifts of light to show appreciation and grow friendships
Enjoy a unique musical experience and create harmonies together
Join an ever-expanding world with new upcoming attractions, including seasonal events and expansion of realms
Sky: Children of Light is out now in the Google Playstore. A fair notice tho; the game demands a high-end device to run smoothly. The initial download size is fairly small so you can try it out first if your device can run it or not. If you love aesthetically pleasing environment and a game that's just oozing with mystery and wonder, be sure to try this out now.