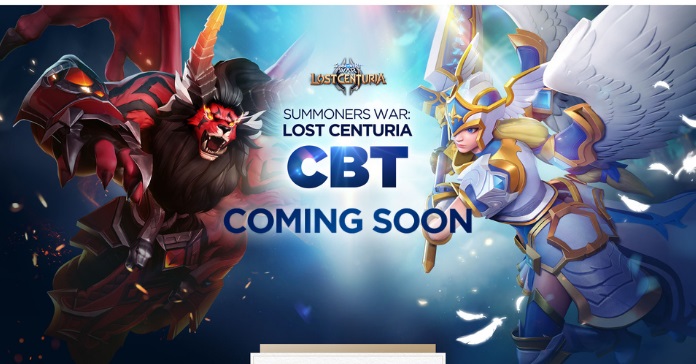 South Korean game company Com2uS, lead by CEO Byung Joon Song has opened a brand new site ahead of the upcoming Closed Beta Testing (CBT) phase for Summoners War: Lost Centuria, one of the highly anticipated spinoff titles under the popular Summoners War mobile game franchise, which is expected to be released in 2021.
Lost Centuria is a new title that shares a universe with Summoners War: Sky Arena, and has been gaining high expectations and hype from fans around the world. It is a real-time strategy battle game for mobile where you can summon monsters to form your team and develop them to battle with other users. 
The game provides the thrill of playing a battle where it's hard to predict the winner until the last moment through various strategic elements such as a counter system that counterattacks against the opponent's skills and a summoner spell that can turn the tide of the battle at once.
Additionally, a variety of contents such as numerous monsters in the Sky Arena, attribute relations, and rune growth system will be inherited according to the genre to welcome users from all over the world. As an example, "Chimera" and "Valkyrja" are reborn in an actual image ratio and draw attention through the main image on the CBT brand site.
Along with the opening of the brand site, Com2uS has released a cinematic video of a battle and a promotional video featuring Lushen from the Summoners War universe as the main character. In the promotional video, you will be able to see Lushen's modern and stylish figure and a lively battle scene.
Summoners War: Lost Centuria will be sharing more updates and a sneak peek of the game features soon. For more information, please visit the official CBT brand site.