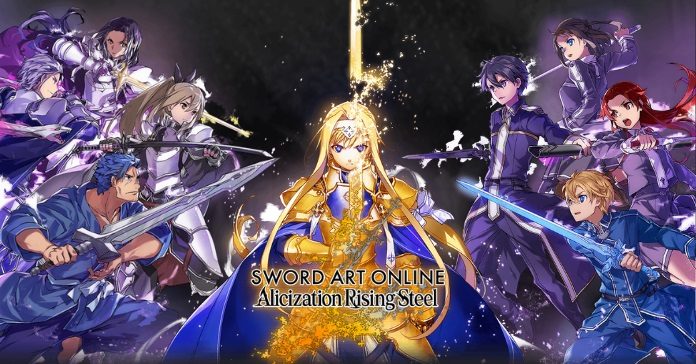 Bandai Namco has revealed the official name of the new mobile RPG game that will be based on the popular anime, Sword Art Online (SAO) along with a new reveal trailer. Titled Sword Art Online Alicization Rising Steel, this brand new installment will be based on the Project Alicization arc of the anime.
Sword Art Online Alicization Rising Steel is a brand new mobile RPG that is based on the popular anime, Sword Art Online. The game will be published by Bandai Namco and unlike previous SAO title on mobile where they were always set in Aincrad, this one will be set in the virtual reality world known as the Underworld. It wasn't that long when Bandai Namco showed us a teaser trailer for the game. And in less than a week, a new trailer has dropped, revealing the new details including the graphics, visuals, and game mechanics.
Based on the trailer SAO: ARS will be rendered in 3D with a mix of 2D and animated cutscenes. The plot will mainly follow Kirito and other Alicization characters, Eugeo and Alice. The gameplay will be "fierce" with the focus on 1 VS 1 and team battles. Characters will be able to use 3 types of skills during combat, and a special incarnate skill which has a pretty awesome skill animation/cutscene when triggered, reminiscent of the Naruto Fighting games. Your team can also perform a simultaneous attack that can either be a switch combo or final attack.
The trailer mentions that the game will somehow "change" the story of the Alicization arc and that it will be told in a new perspective with new scenarios from Reki Kawahara, the author of SAO, injected throughout the plot. Additionally, a new mysterious character, exclusive to the game will make her appearance somewhere down the line.
Sword Art Online Alicization Rising Steel is now in pre-registration phase and will have English language support for both Android and iOS. You can sign up now and get some in-game goodies when the game launches, especially the Knight's Resolve Alice unit. Check out their official website for more details. Follow enduins for more gaming news and info.