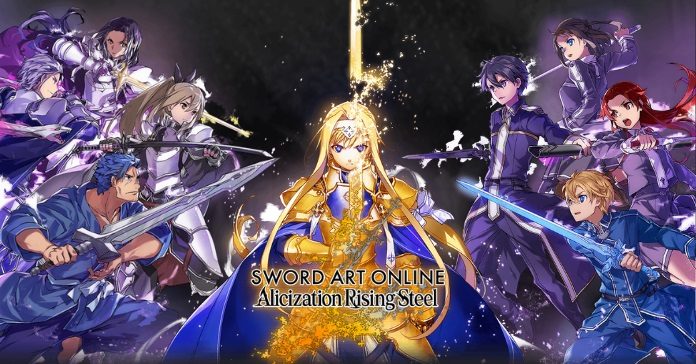 The latest mobile RPG based on the popular Sword Art Online anime, Sword Art Online: Alicization Rising Steel has launched in the app stores ahead of its expected December release date.
Published by Bandai Namco Entertainment, the game is based on the Alicization arc of the anime/light novel where Kirito is trapped in another VR world called the Underworld. There he met Eugeo and the rest of the inhabitants of the Underworld. Together they'll venture forth and uncover the reason why they're trapped in this world, uncover the lingering memories that Kirito keeps dreaming about, and discover just who is this Asuna he keeps having flashbacks about.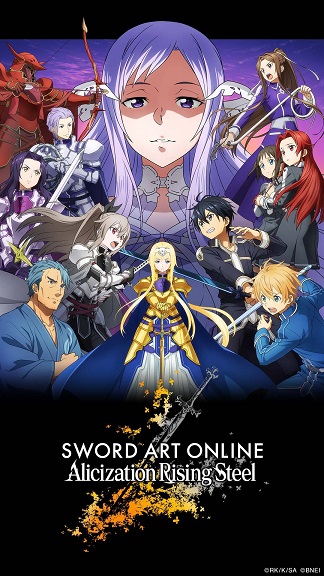 SAO Rising Steel's gameplay will follow closely to traditional JRPG with turn-based combat. Players can form a team of three comprised of fan-favorite characters from the series not just from the Alicization art from Aincrad, Alfheim, and Gun Gale as well. Characters can perform a plethora of flashy attacks and skills as seen in the anime. Additionally, each character has their own tag team combo with another character. They can even do a triple joint skill combo which can unleash a more devastating attack to enemies. SAO Rising Steel's pre-registration has successfully surpassed over a million sign-ups so everyone will get the in-game goodies!
Game features:
Explore brand new stories in Sword Art Online Alicization Rising Steel – It is based on the Alicization arc of the SAO anime, but also contains original content exclusive to the game! A mix of the novels, anime, and original content.
Spectacular anime-like battles – With characters using a variety of Sword Skills and flashy Incarnation techniques, the battles are just as exciting as they are in the anime! Master Skills with different elements and effects and join the characters you know and love to face off against the mightiest of foes!
Also featuring characters from SAO's other arcs – Familiar faces from Sword Art Online, Alfheim Online, and Gun Gale Online also make their appearances! Gather your favorite characters and make your dream-party!
Sword Art Online Alicization Rising Steel is now available for both Android and iOS. You can download it now by going to the iOS App Store or the Google Play Store page. The game will support English, German, Spanish, Korean and Traditional Chinese. Visit their official website for more info.