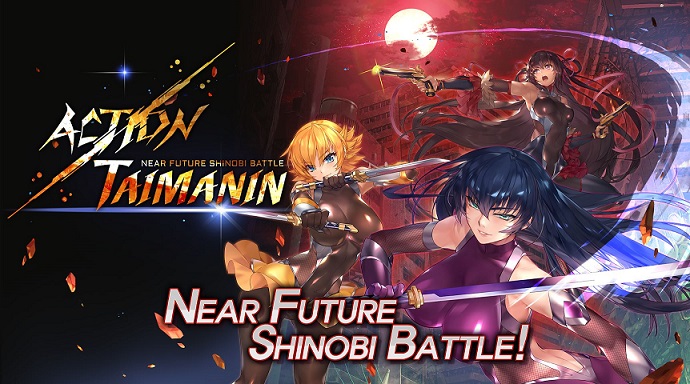 Oh, we know a lot of you were waiting for this game. For some "people of culture", the Taimanin is a highly popular adult series that produced multiple media endeavors such as manga and anime adaptations, as well as collectible figures. And now thanks to publisher Gremory Games, Taimanin is set to conquer the gaming scene as well with Action Taimanin!
The city of Tokyo is now plagued with the demons from the dark realms. The ancient rule has prohibited the demons from interfering with humans, but with humanity's dark descent, the pact is now history, and the evil syndicates weave crime and chaos throughout the world. In order to protect the nation, the Japanese government has established a special force consisting of female ninjas known as kunoichis. With their might and skills, they will fight against the demonic invasion and will become known as the Taimanins.
Your role in the game is to take control of the beautiful but deadly Taimanins, all in gorgeous 3D hack and slash combat, complete with awesome skill animations, combo executions, and very questionable uhh… physics. Fan favorites like Igawa Sakura, and Mizuki Yukikaze will be available in the game, as well as the ultimate baddie, Igawa Asagi.
Game features:
Intense hack-and-slash action with simple taps and swipes! Combine skills, supporters, and weapons to customize your combat style!
Gorgeous playable characters and 30+ lovable supporter characters from the famed Taimanin franchise at your service! Win their flavor to unlock exclusive, intimate visual novel stories!
Pose and deploy the 3D models and create your own action screenshots! All playable characters and enemies are available for 3D sandbox fun!
Action Taimanin started their service on October 6, 05:00 (UTC) and is now available for Android, iOS, and Steam (PC). The game will support multiple languages including English, Japanese, Korean, Traditional Chinese, Simplified Chinese, and Spanish. Retrieve the stolen bio-weapon from the UFS Base, confront your greatest rivals and make your ninja waifus become legendary Taimanins!