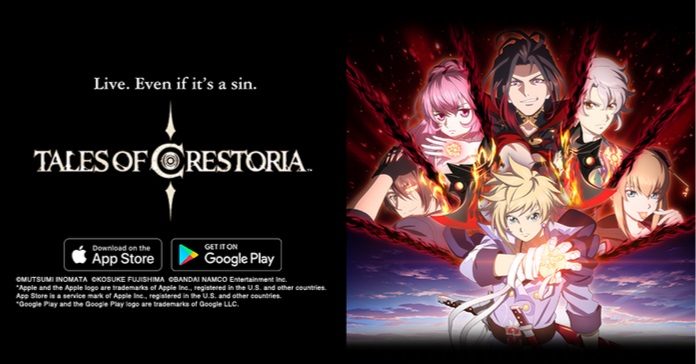 Bandai Namco has recently released a new trailer for their upcoming mobile RPG, Tales of Crestoria. The video reveals the actual gameplay and combat system for the game.
Tales of Crestoria is an anime-themed mobile RPG published by Bandai Namco Entertainment. It is a brand new addition to the Tales game franchise. To recap the game's plot, Crestoria takes place in an oppressive dystopian world where every person must carry with them a Vision Orb: a device that can see everything you do and monitor your actions for criminal violations. The game's protagonists Kanata the son of the village chief who runs an orphanage, and Misella, a beautiful young girl under Kanata's care are thrown into chaos due to the horrific events of one fateful night. They committed a sin and marked as Transgressors, condemned to death by society's popular vote. With eyes now opened to the injustices of society, a chance meeting with Vicious, "The Great Transgressor," gives Kanata and Misella a defining choice: Own your fate, or let fate own you.
The trailer shows off a dozen key features including the superb voice acting, the sleek anime-visuals, 3D graphics, and art style. The battle system will be the traditional JRPG turn-based system. Each character will have a special skill that when used will trigger a special cinematic cutscene. Additionally, iconic characters from previous Tales series will make an appearance in the game. Crestoria is a stand-alone title with its own plot, so these characters may be additional units you can collect.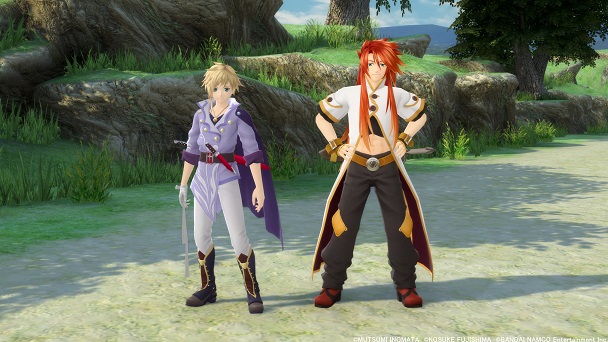 Tales of Crestoria is scheduled to launch for mobile devices before 2019 ends. Visit their official website for more info. Bandai Namco has confirmed that the game will have an English version but has yet to reveal a release date for both the Japanese and the aforementioned English version. Tune in to Enduins to get updates on Tales of Crestoria and for more gaming news and information.