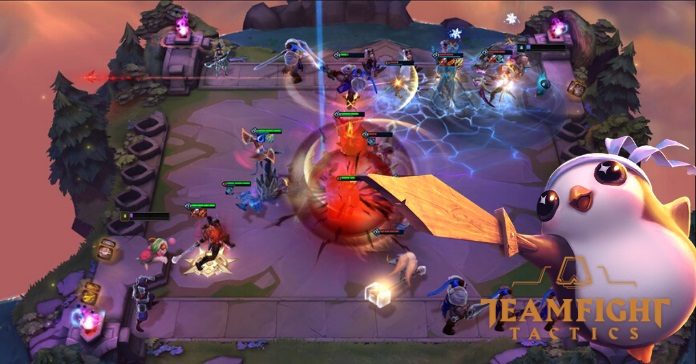 Riot Games has announced another entry for the mobile gaming platform with Teamfight Tactics, the much-awaited port of their Autobattler, more commonly known as an auto-chess game, of the same name.
Teamfight Tactics is pretty much the same as previous entries in the auto-chess scene but Riot Games gave it their own twists. Instead of the traditional squared chessboard, players will be fighting in hexagonal platforms instead. Of course, there are also new strategies, combinations, and tactics that set TFT from other auto battler games. But the goal is still the same: be the last player standing.
You'll draft, deploy, and upgrade from a revolving roster of League of Legends champions in a round-based battle for survival. Devastate with demons, bruise with brawlers, or transform the battle with shapeshifters, the strategy is all up to you.
Game features:
Outplay and outlast your opponents by building an elite squad of League of Legends champions ready to fight on your behalf. Random drafts and in-game events ensure no two matches ever play out exactly the same.
Play with your friends (and crush your enemies) on mobile.
Full competitive support and matchmaking. From Iron to Challenger, climb or fall on the ladder based on your final standing in every game.
Everything you need to succeed is unlocked from the start.
Continuous free game updates and content drops to ensure a fresh, ever-shifting meta and infinite strategic depth.
Express yourself with your Little Legend by dancing, emoting, and generally showing off. Earn new Little Legends by playing TFT or purchasing them in the TFT store.
Teamfight Tactics will be available for both Android and iOS. Android users can now pre-register for the game by visiting the game's Google Playstore page. iOS will follow suit. There's no word as to when TFT will launch but it is expected to arrive early 2020.