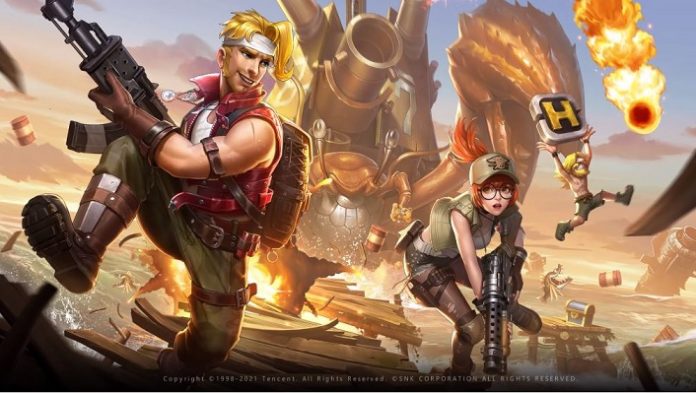 TiMi Studio Group, a leading game development, and operations team and subsidiary of Tencent Games shared a gameplay trailer of the upcoming mobile Metal Slug game that they are currently working on. The game is an official title authorized by SNK.
Just a quick recap, Metal Slug is a Japanese run and gun video game series originally created by Nazca Corporation before merging with SNK in 1996 after the completion of the first game in the series. The original games have also been ported to other consoles and mobile platforms throughout the years, with several later games created for various other platforms. Tencent's upcoming mobile game will be the latest addition.
The games focus on the Peregrine Falcon Squad, a small group of soldiers who fight against a rebel army, aliens, zombies, mummies, and various other forces intent on world domination.
Players will experience the same side-scrolling shoot-em up action that has made Metal Slug a beloved franchise for decades. The new Metal Slug brings the hot lead as well as a variety of other weapons and features, including parachuting, destructible environment and magnets on the ceiling.
The game will feature different game modes, epic boss battles, and meaningful progression systems that encourage exploration and collections. Release plans for the game will be revealed at a later date.