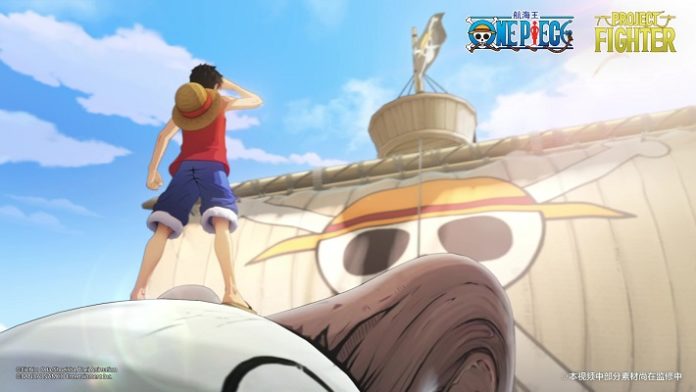 Tencent Games has announced that they are currently developing a brand new mobile game tentatively named Project Fighter. The game will be based on the highly popular anime series, One Piece.
One Piece is undoubtedly one of the biggest anime titles for years. Considered as one of the big three (the other ones being Bleach and Naruto), the series has seen multiple games being made during its long history. Now Tencent has some ambitious plans to bring the grand adventure of Monkey D. Luffy and the rest of the Straw Hat Pirates into mobile.
According to Tencent's annual conference, the game will be an action side-scrolling RPG with 3D cell-shaded graphics. It is currently being developed by Morefun Studios, the company's internal game development studio which is based in Shenzhen, China. The game is also officially licensed by Bandai Namco.
Project Fighter boasts extremely beautiful graphics, comparable even to PC and console titles. There are loads of cinematic content, and skills are beautifully animated. Players can collect and take control of their favorite One Piece characters. The official teaser trailer has already revealed some playable characters including, Luffy, Zoro, and Nami.
Project Fighter will initially be released in China first. There is no mention of a global release but seeing how this game plays, it's a no-brainer that it will be an instant hit. It's inevitable that this game will get a global version in the near future.