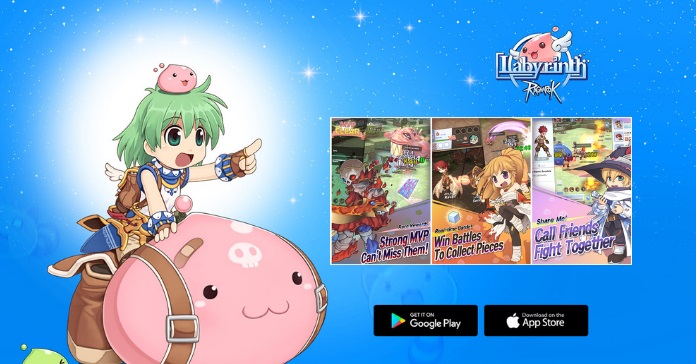 Gravity.Co Ltd will release a new mobile game soon. Already well known to gamers around the world with its Ragnarok Online theme, the game will be titled: The Labyrinth of Ragnarok. The pre-registration phase has started for the Philippines, Singapore, and Malaysia on September 22.

Each player who participates who pre-reg and reaches certain milestones will receive prizes in the form of in-game items:
30K participation: Magic Hourglass 16 hour 1ea
50K participation: Lucky Useable Box 1ea
100K participation: Beginner Card Box 1ea
150K participation: Costume Box 1ea
200K participation: Blessing equipment Box 1ea
Before the official launch, let's look at Labyrinth of Ragnarok's features.
Auto-Play – Defeat popular Ragnarok MVP, miniboss, and monsters with other auto-players with ease using Autoplay, no need for manual grinding which takes a lot of time!.
Labyrinth – Explore a variety of innovative Maze Dungeons with increasingly complex and challenging patterns to acquire exquisite treasure.
Game Modes – Challenge yourself on PVP duels and Raid modes, be a winner and get the reward and boost your Rank at the same time. Community – Join a guild, chat with all the members, and develop your guild to become the strongest one along with your friends.
Upgrade System – Refine various kinds of equipment, gears, and cards, make your journey and challenges easier to overcome.
Auction House – Buy, trade, and sell various goods including your upgraded items among the players which makes it easier for players to venture around the Midgard world.
Labyrinth of Ragnarok's pre-registration begins on September 22, 2020. For more information, visit the official The Labyrinth of Ragnarok website. Get Ready To Explore various dungeons in the Amazing Ragnarok World!