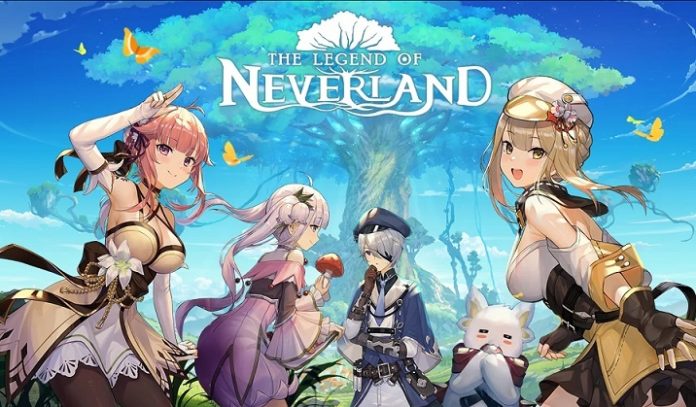 The countdown for the official Open Beta phase for the Legends of Neverland has started. The game takes place in Cabala, a land that many people called paradise. Fast forward to the future, the place is now a living hell full of danger and peril. The land has been forbidden to humans ever since but still, many brave (or foolish) adventurers dare to go in and try to uncover what happened to Cabala.
Before we move forward, we are aware that the game has been in some controversy ever since it came out. Many have pointed out that Neverland is a clone of Genshin Impact as it literally has everything Genshin has, from combat mechanics, world exploration where you can swim, climb, and glide, and even the locations are similar to Genshin. For example, the starting city literally looks like Mondstadt. Its promotional images were criticized as well for making the game look exactly like Genshin Impact with one even using an image directly from Genshin. Despite this, MiHoYo has yet to act on it. We can only assume that MiHoYo isn't aware of this game or that Neverland has just the right amount of "difference" from Genshin that it's in the clear.
Players can create their own character from gender, facial features, hairstyle, and skin colors. The game had some fairly significant overhauls compared to its 2020 version. The graphics have been improved as well as the aesthetics of the game where it now has some cell-shading with characters and the environment now receiving better details. Last year, a character's visual had a Nintendo Wii face. Now it actually resembles an anime character. If that doesn't count as a huge improvement, we don't know what is.
Game features:
You won't be alone in your adventures. A Flower Fairy will accompany you on your journey of discovery. She'll be your companion, friend, and overall guide!
Swordsman, Ranger, Scholar, or a Craftsman, be any class you want anytime, anywhere. Freely switch to whatever class you fancy, and mix and match their skills to make your character truly unique.
Dozens of costumes are available in Neverland. You can freely dye them so no costume in the game can never be the same. Use your imagination to create your own fashion style!
Dangerous Realm Corridor,Barren Ancient Ruins,travel with your friends and uncover the secrets of Cabala in its ever-changing scene so that you will never feel alone in this adventure! You can experience all kinds of leisurely and interesting gameplays like fishing, insect catching, cooking, and mining. You might become a fishing expert and cooking master without noticing it!
If you're tired, take a break. You still have income, even if you're offline. If you refuse to bundle your time, come to Cabala to create some happy moments for yourself!

[READ] The Most Anticipated New Mobile Games Coming In 2021
Legend of Neverland is set to officially launch on July 1, 2021, for Southeast Asia. The pre-registration phase is still open so head on over to the Google Play Store and iOS App Store to sign up now to get notified when the game becomes available for download. Visit their official Social Media Page for more information!