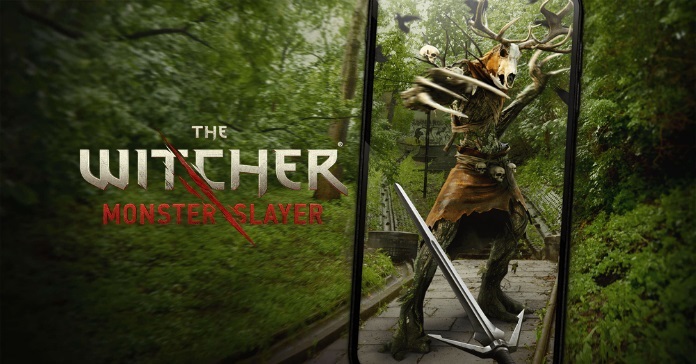 The highly anticipated augmented reality game, The Witcher: Monster Slayer has opened its pre-registration phase ahead of its imminent soft launch. Similar to Pokémon GO, The Witcher: Monster Slayer by CD Projekt Red is a location-based augmented reality game. In the game, you'll assume the role of a Witcher and hunt and slay monsters instead.
Set long before Geralt of Rivia's timeline, Witchers were still plenty in the world. And that is what your role will be in the game, a monster-slaying Witcher. The battle system will see you train your character, brew potions, craft bombs, and use the right weapon for the right type of monster. Killing monsters will earn you rewards and trophies, level you up, and many more. Since this is a location-based AR game, you will have to roam around in the real world and find those monsters to slay.
Game features:
Fight gigantic, life-size monsters in first-person, RPG-inspired combat. But make sure you're properly prepared by training your character, brewing potions and oils, crafting bombs, and selecting the appropriate equipment for the battles ahead.
Defeat dozens of different beasts from the world of the Witcher, both familiar and never-before-seen, and grow a collection of bloody trophies to mark each victory. With time, you can grow an impressive collection worthy of a monster slayer of true renown.
Experience story-driven quests that propel you through epic adventures inspired by the Witcher series, taking you deep into the heart of what it means to be an elite monster slayer.
Make the dark fantasy world of The Witcher your reality with advanced AR features that encourage exploration and change your perception of places you thought you knew.
The Witcher: Monster Slayer's pre-registration phase has begun. You can sign up now through their official website. There's no official release date yet for the game but it's been heavily hinted that its soft launch is coming very soon. If you're planning to play this game, don't forget to take safety precautions against COVID-19 while you're out and about in the real world fighting off monsters.