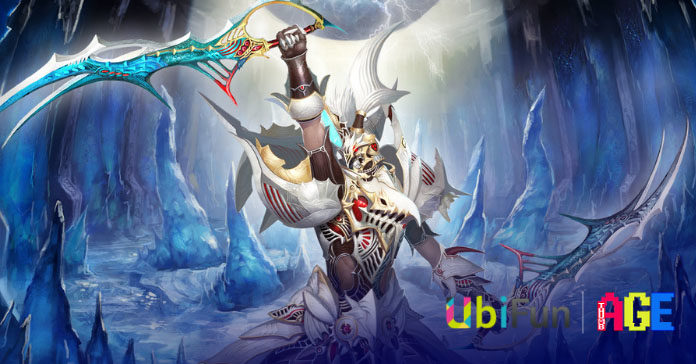 Yet another nostalgic PC MMORPG will be making its way to mobile! Longtime running epic MMO Dekaron Online will be getting a mobile version soon!
ThumbAge revealed that they have signed an Intellectual Property agreement (IP) with Ubifun Studio for Dekaron yesterday, June 17. Through this agreement, ThumbAge will begin the development of a mobile game using the Dekaron IP and will proceed a domestic service in South Korea right after production.
Dekaron (also known as 2 Moons) was released in 2005 as an epic PC MMORPG that had multiple updates. It was a free-to-play game with a theme of extreme fantasy featuring a strong emphasis on PvP as well as traditional RPG elements such as dungeon sieges and questing. Designed for adults, it had brutal and aggressive visuals. Players will set forth in an adventure in the world of Trieste, the Immortal Land, a violent and mystic place full of magic and mystery. Character classes include azure knight, segita hunter, incar magician, segnale, bagi warrior, and vicious summoner.
"The contract, which has many core developers who successfully made Dekaron, has a lot of meaning in this contract. The advantage is that the original contents of the game will be absorbed in the new mobile game."

-Park, Hong Seo
Thumbage CEO and Rep Director
For those who are not familiar with Ubifun, they are an award-winning gaming developer for both PC and mobile who are based in South Korea. They have some pretty successful titles under their belt such as Dekaron, Sky Hero Duribun, and Forrest of Puzzle. They have recently partnered with ABBC Foundation, a company focused on distribution, finance, shopping, and security using blockchain technology. This partnership will focus on Aladdin25, a huge online shopping mall project by ABBC which will see Ubifun as the manager for the platform's overall testing phaSadssse, and oversee the seamless shopping experience of its patrons using cryptocurrency.
Dekaron Mobile is expected to start development soon. We can expect more updates soon in the coming months.