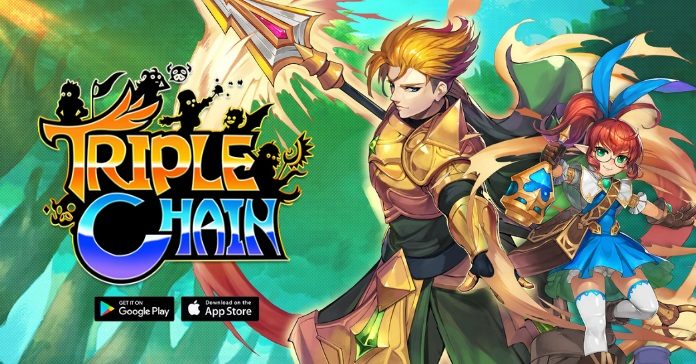 Are you ready for an action-packed PUZZLE & RPG fusion? TripleChain Mobile by Cubinet Interactive will redefine the puzzle RPG game genre with it's challenging and addictive gameplay!
The game is a strategy/adventure puzzle RPG with a touch of hero collection system. It has a huge variety of characters all with their own unique skills and background story, and they can be collected and strengthened along the way as you journey the vibrant world. In short, TripleChain is a hero collection/strategy/adventure/match-3/puzzle/RPG all rolled into one! Talk about being unique.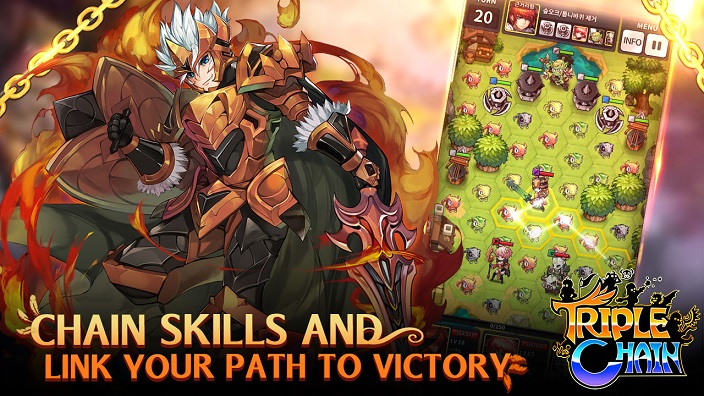 TripleChain will also feature tons of gameplay modes to keep you entertained. The main story mode has loads of side quests to finish and various challenging maps where you can test your matching and RPG skills. You can also engage in epic boss battles and reap awesome rewards, and if you fancy fighting other players, there's also a real-time PvP arena!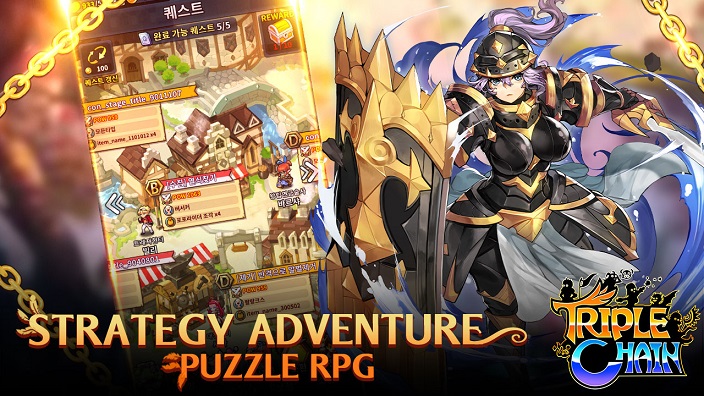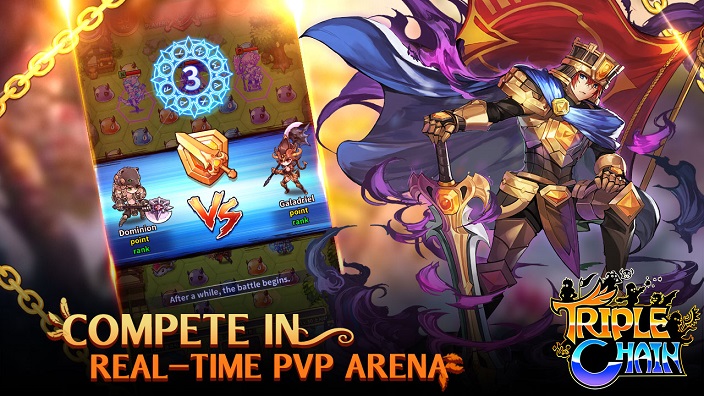 Gameplay
Players can unlock new locations by clearing out all quest maps with an awesome team of heroes. You can create a chain of cells on the entire quest map to unleash attacks against targets, but remember to choose the chain of cells strategically for more explosive combos and high damage attacks! You can also collect amazing rewards by clearing out challenging locations found in the game!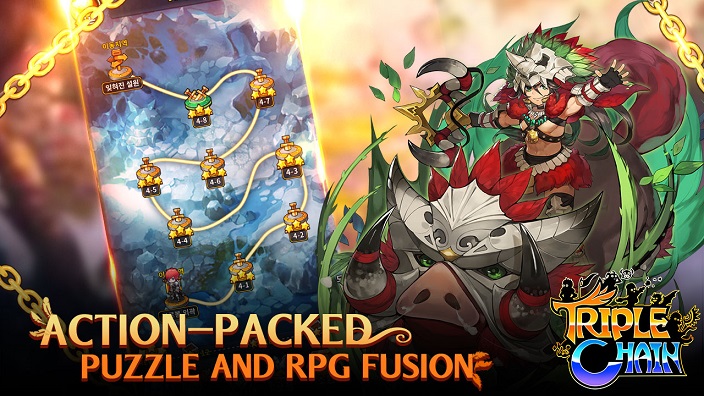 Hero system
Triple Chain has a unique feature called the Hero System where you can unlock over 25 different heroes to join you in battle! You can collect different classes of heroes like warrior, mage, healer, tanker, and many more. To increase your team's power, you can level up their skills, runes, and gears. Just prioritize creating a balanced team so you can use their special attacks for maximum advantage.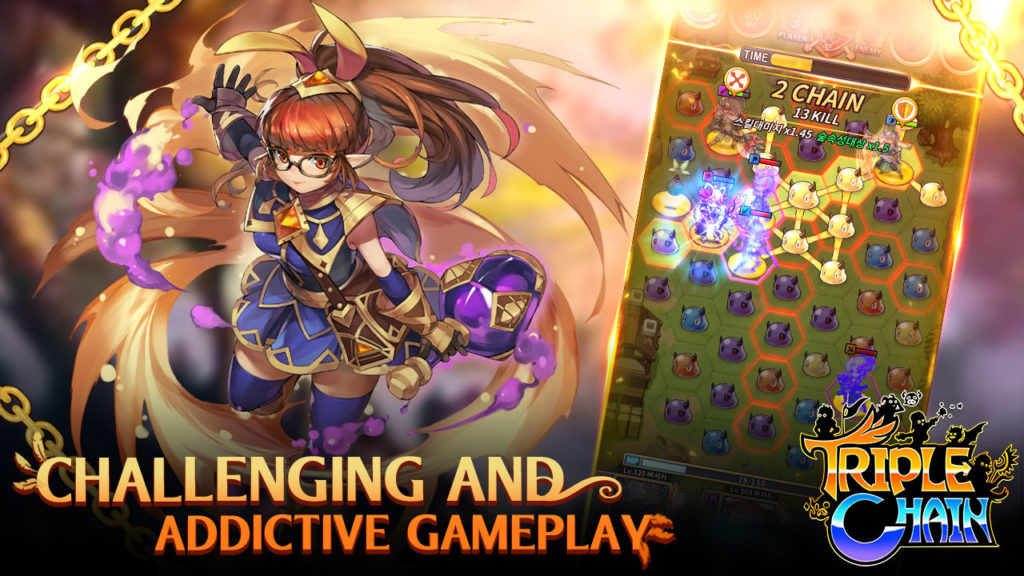 Pre-register is now open and if you register now, lots of awesome goodies will await you at the game launch! You'll need a Facebook account to sign up, and only accounts created until the end of October are eligible to receive the pre-reg gifts. Triple Chain Mobile will be available for both Android and iOS platforms, and you will need to have a mobile device with at least 2GB of RAM with Android KitKat or later. The game's official launch will be announced soon so be sure to follow Enduins for updates!