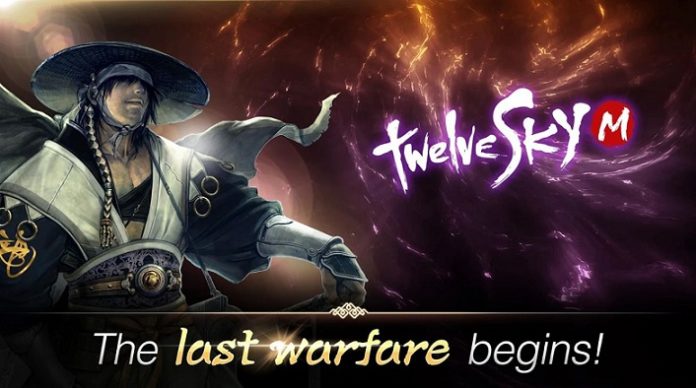 Another classic PC MMORPG is getting a revival on the mobile platform, this time it's the martial arts-themed Twelve Sky M! Are you ready to show your clan pride once again?!
For those unfamiliar with the title, Twelve Sky was originally a PC MMORPG that focused on PvE and PvP gameplay. It was published by the now-defunct Alt1 Studios and Aeria Games. Set in ancient China, players will need to choose between 3 factions: Guangin, Fujin, and Jinong. Twelve Sky ended its service in 2010 and was later succeeded by its sequel Twelve Sky 2.
The mobile version, officially titled Twelve Sky M will be very similar to its PC origins as the game will be a combat MMORPG. You will take part in the age-old ancient war between the three prestigious factions which are at war with each other. Once you choose a faction, you'll have to fight to keep your clan's dominance over the other two by means of raiding their territory, launch skirmishes against the other 2 clans, and defeat them in various PvP modes including the all-out Faction War.
Game features:
Enhance weapons and armor inspired by oriental themes and design.
Master various martial art skills to wreak havoc on their opponents in faction wars.
A new revamped Yang Formation allows all the warriors under the same clan to suppress other clans.
Form your guild and assemble your army for your great cause.
Build your reputation for your guild with triumphs throughout relentless guild wars and sieges.
Twelve Sky M is set to launch for Android soon. There's no official release date announced yet but you can already pre-register now via the Google Play Store.  The game requires at least an Android version 6.0 with a quad-core 2.5Ghz chipset to run, and at least 2GB of memory space available. If you love three-way faction wars and seek the thrill of PvP and all-out PKing, this is definitely worth waiting for.