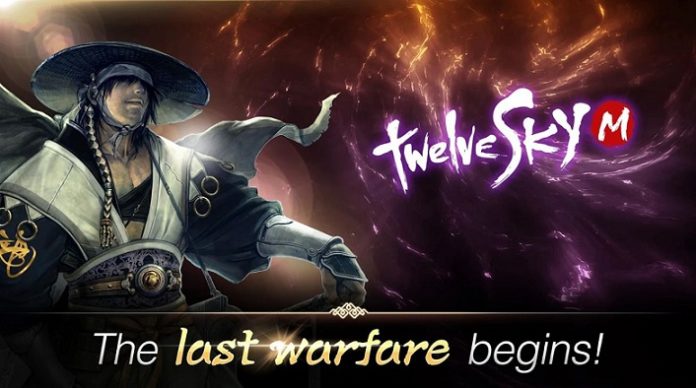 The mobile adaptation of the classic PC MMORPG, Twelve Sky M prepares to finally go Open Beta in a few days time! Prepare for a three-way brawl between three factions endlessly at war with each other!
TwelveSky M is dubbed as a combat mobile MMORPG. Players take part in the long-standing ancient war between three prestigious factions of the continent: The Dragons, Tiger, and Serpent. With bad blood running deep between all three of them, you must choose one over the other two and fight to keep your faction's dominance.
Since the game is combat and PvP-focused, the gameplay is pretty much similar to other faction themed games like RF Online and Alliance x Empire where you'll have your own faction dominated maps and neutral grounds where all clans can and will encounter each other. In these areas, you either finish what you need and get out, or become a hunter and take out the enemy factions. Master a variety of martial arts skills and weapon techniques that will help you overcome the trials of war and prepare for the grand event of the game: the faction wars.
You'll also be able to enhance your weapons and armor. Use them to deadly precision and wreak havoc on your opponents. Additionally, Twelve Sky M will introduce a new revamped Yang Formation that allows all the warriors under the same faction to gain a special power boost that can suppress enemy players when needed. There's also a guild system where you can assemble an army for your clan's great cause, build its reputation with numerous triumphs throughout relentless guild wars and sieges, and become the most revered team of your domain.
The official Open Beta for Twelve Sky M will go live on May 20 GMT 07:00 for Android users. You can already download the client by going to the Google Play Store, but the servers will only open on said official launch date. Unfortunately, iOS users will have to wait a little longer for the game to arrive in the App Store.
All CBT data has been wiped out, hence all players will have a fresh start and an even playing ground when the game launches. Players who will create characters from May 20 until May 26 will receive useful in-game items, as part of Twelve Sky M's start-up celebration event.
If you're pretty pumped to play this classic MMORPG from your younger days, download Twelve Sky M now and prove you're the greatest martial arts master not just in your clan, but the rest of the world as well!