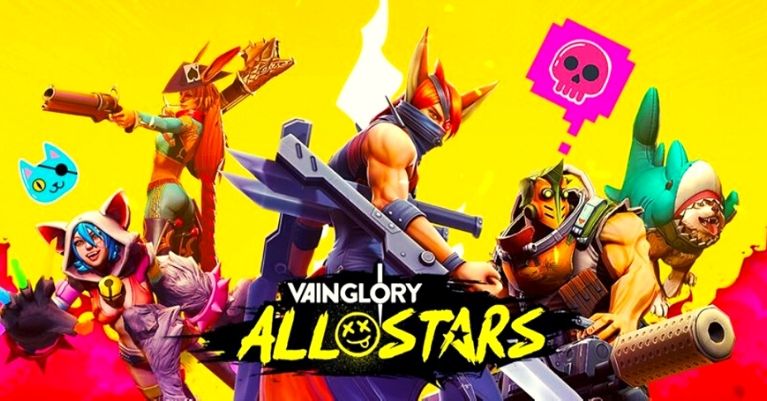 Super Evil Megacorp, the company behind the highly successful Vainglory MOBA has revealed that a new game is on the way called Vainglory All-Stars!
Set in the same universe as its MOBA predecessor, Vainglory All-Stars will be developed by SEM's newly established game studio Bazooka Tango. The game is a 3v3 real-time multiplayer brawler, similar to SuperCell's Brawl Stars. Your favorite Vainglory Champions will be present in the game albeit, their visual aesthetics is now more cartoonish and the gameplay will be more casual. There's not an awful lot of info about Vainglory All-Stars right now, but you can watch a few glimpses of the gameplay by watching the announcement clip below.
The developers said that they will introduce the game to different regions one by one and collect feedback from players. While there's no release date announced, Venturebeat reported that beta trials will roll out soon in the coming weeks for selected regions. The official website is already running and you can sign up now to get a chance to participate in their exclusive beta. We can expect that more info about Vainglory All-Stars will be coming soon so don't forget to follow Enduins for more gaming news and information!