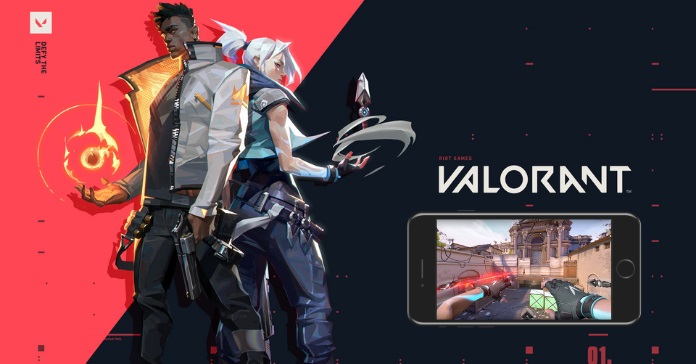 VALORANT, the popular First-Person Shooter by Riot Games is getting a mobile adaptation. Not only that, it's already in development while riot is scouting its market feasibility.
For the uninitiated, VALORANT is a team-based first-person shooter game by Riot Games, the people behind League of Legends. Players can choose from a roster of different characters called Agents who are designed based on several countries and cultures around the world. These agents all have unique abilities as well as a unique ultimate ability that requires charging through kills, deaths, or spike actions (planting or diffusing the bomb). The game has an assortment of weapons including secondary guns like sidearms and primary guns like submachine guns, shotguns, machine guns, assault rifles, sniper rifles, and many more.
As for VALORANT Mobile, the news came from IGN India, where a leak claims that the game is currently in the works. Popular known leaker, PlayerIGN also supported this claim, speculating that the game may be announced during this year's E3 event. But this news doesn't come as a surprise to those who follow game leaks. Data miners already found VALORANT Mobile-related codes last year including the "settings" option for the mobile adaptation. It also helps (kind of) that Riot bad at keeping secrets, so a game leak that's related to them is almost always a guarantee.
Another supporting subject here is how massively successful FPS games are on mobile. PUBG, Fortnite, and Call of Duty have profited massively from the mobile gaming platform and Riot aiming to get a piece of that market is a no-brainer.
But what really got us intrigued is Riot's current activity of researching market feasibility. What this means is that they're already researching which regions would the game get a good jump start when launched. If they are already doing this now, we might see VALORANT Mobile announced or even maybe a closed Alpha test coming soon. Heck, maybe even a target release date.
Right now this is all the info we have, but of course, we'll keep a very very close eye on this as we are also stoked on the prospect of VALORANT being able to be played on the go, so don't forget to follow Enduins to get more updates on VALORANT Mobile!