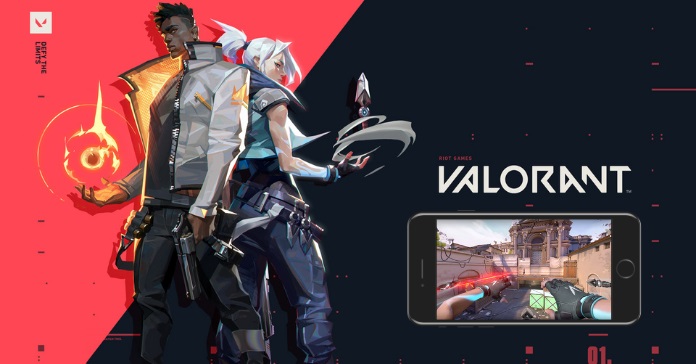 VALORANT, Riot Games' massive hit First Person Shooter game just celebrated its first anniversary. During the game's celebration, a big announcement was revealed: VALORANT is indeed coming to mobile.
To be perfectly fair, this news isn't really surprising nor is it, well, new. Information about VALORANT coming to mobile has been prevalent these past few weeks. The only difference now is that the confirmation came directly from Riot Games themselves.
For those not familiar with the title, VALORANT is a free-to-play First Person Shooter game (FPS) developed and published by Riot Games, the same people behind League of Legends. Players play as one of a set of agents, characters designed based on several countries and cultures around the world. In the main game mode, players are assigned to either the attacking or defending team with each team having five players on it. Agents have unique abilities, each requiring charges, as well as a unique ultimate ability that requires charging through kills, deaths, or spike actions. The game currently offers 15 agents to choose from.
Not much information about the game has been revealed just yet but we can confirm that it will be a stand-alone game, built from the ground up much like League of Legends: Wild Rift. It will still be the same VALORANT game you played and loved but it will be completely remade for mobile devices. And just like Wild Rift, it will not interfere with the PC version, in other words, there will be no cross-play.
VALORANT Executive producer, Anna Donlon said that it's not if they can make the game, it's more like if they should since they wanted to bring the same experience VALORANT players know from the PC version to mobile. There was a "checklist" to be met, Donlon said, and if these pre-requisites weren't met, they won't make the mobile version. Obviously, everything on that list was ticked or we wouldn't be talking about this now. It's quite understandable as well as it shows they don't want to disappoint fans of the franchise with a sub-par mobile adaptation.
"One of our top goals this first year was to earn the trust and respect of the global FPS community and to prove to them that Valorant will always uphold the fundamentals of a truly worthwhile competitive tac-shooter. To see our growing player community recognize and appreciate what we're trying to do with Valorant is beyond what we could've expected and we're thrilled to soon offer the same competitive Valorant experience to even more global players."

Anna Donlon, VALORANT Executive Producer
When will VALORANT Mobile be available? Sadly there's no answer to this just yet. But we're pretty sure it'll go down the same road as Wild Rift did so expect the game to make its presence known about a year or two from now. We'll be sure to follow the development of VALORANT Mobile closely and sniff out those updates for you as soon as we get them.