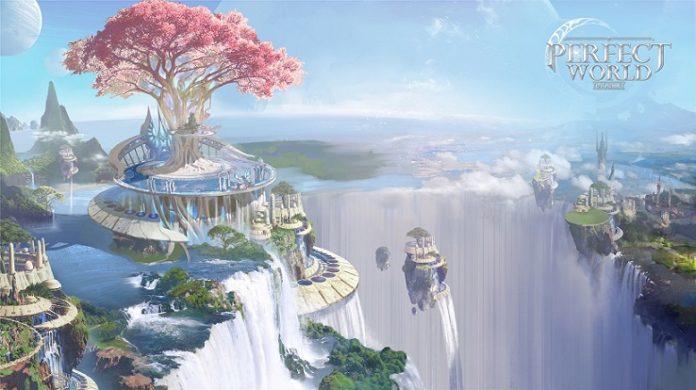 Perfect World is one of the best mobile MMORPG games we've seen for quite some time now and it's all thanks to VNG Corporation and their dedicated team. Not only is the game easy to pick up and play on mobile, but they also managed to squeeze every drop of the original concept from the PC version and pour it into the mobile one.
Enduins was lucky enough to have a little chat with their company officials to talk about their plans for Perfect World VNG. Here's what they gave us.
What is VNG Company in the first place? How long has it been in the industry?
VNG Corporation (VNG) is a Vietnamese technology company, founded in 2004, specializing in digital content and online entertainment, social networking, and e-commerce. VNG focuses on four main businesses, including online games, platforms, digital payments, and cloud services.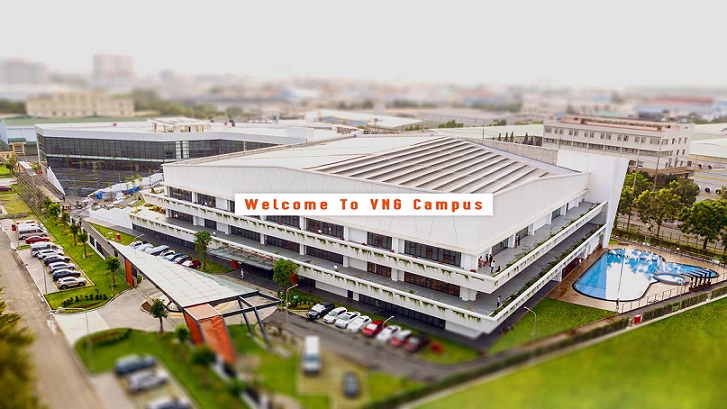 VNG is one of the biggest game publishers in the Vietnamese market. Among their games include Dead Target: Zombie, Sky Garden: Farm in Paradise in addition to publishing games like MU Strongest and Auto Chess VNG. VNG is "Vietnam's first-ever unicorn start-up" according to The ASEAN Post. More info can be found on our website at https://www.vng.com.vn/."
Perfect World VNG: Fly with me is the genuine remake of the legendary game on PC: Perfect World. After the successful debut in Vietnam, Perfect World VNG expanded into the SEA region with Philippines & Thailand being the first countries that got to play the game. And just last month, Indonesia joined the community of PWM VNG.
Can you tell us about the connection of Perfect World to Filipino players?
We know that The Philippines is a potential market in the game industry, due to the big number of gamers and their enthusiasm. Aside from that, the Philippine gamers and Vietnamese gamers share the same memories with the classic MMORPG game Perfect World, which was loved all over the world for more than 13 years. That's why we were super excited to plan to publish Perfect World VNG: Fly with me in the Philippines.
We hope Perfect World VNG: Fly with me not only brings back the memories of the player from PW PC but also create a new and passionate community along our side. We could say we're dreaming big but we do hope we can be one of the best MMORPG games in the Philippines.
What are the unique features of Perfect World VNG?
Most if not all of the features from the PC version are ported and adjusted to fit mobile gaming, from flying mounts, PVE Dungeons, Fashion items, and guild vs guild PVP. As we said, we'd like to bring back the best memories of the PC version, and present to you – our beloved gamers – an optimized version for mobile devices."
For a game to grow, we do need support from our gamers. So, we are focusing on growing the community and showing that we, the publisher, support them by giving back through events and addressing their concerns. Besides, we'd love to have more people to know our games, so we collaborate with some of your famous streamers to hold activities and giveaways for their fanbase. More social events will be held on our official Facebook fan page as well. Only the best for our gamers.
In Perfect World VNG – Fly with me, we believe that you can play without being worried. All of the in-game items can easily be farmed through grinding in-game events. More items that are available in the item mall can also be attained through PVE dungeons and guild events.
How is game development affected by the pandemic?
The COVID-19 pandemic definitely affected our working process and delayed some development/updates to the game. However, we're trying our best to maintain the in-game & online activities which are not affected by the situation. So, gamers can rest assured that their playing experience will not be lessened."
What's next for 2021?
The traditional skin (PWVNG new project) is in final production and coming to players soon. There are also more seasonal activities for the upcoming time.
We will continue to optimize the product and update it with new features as well as character/ class in the future. We will follow the original product closely to build the characters, providing an enjoyable experience for players.
What's your message to Perfect World VNG fans?
We want our beloved community to know that we do listen to all the requests and we'll try our best to bring a better version to our players. Thank you very much for all of your support, our heroes!
So there you have it! A lot more are in store for Perfect World VNG fans, and it's great to know that its publisher is taking into account fans' suggestions and feedback. How about you? What's your best experience in Perfect World? Let us know, and don't forget to follow Enduins for more awesome gaming news and information!