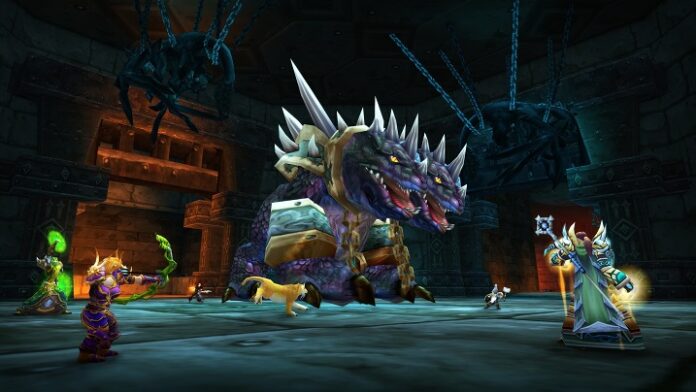 Seems like Blizzard has been encouraged to push their mobile game plans lately thanks to the success of "Diablo Immortal's" beta and upcoming global launch. During their quarterly financial report, the company has announced that details about their upcoming "Warcraft Mobile" project will be revealed in the coming weeks.
What Is "Warcraft Mobile?"
Nothing is currently known about the game, only that it will be set in the same universe as "Warcraft." Blizzard did not reveal if it will be an RPG or an entirely different experience. Many have speculated that this will finally be the mobile MMORPG adaptation of "World Of Warcraft," a game that has been copied by many mobile game developers throughout the years. Indeed, so many mobile WOW clones are out there that it's pretty weird to think that Blizzard hasn't countered them so far with their own mobile MMORPG. The game might also be a return to Warcraft's original roots as a Strategy-focused game.
As for whether it'll be coming to PC as well, it may very well be possible. "Diablo Immortal" was supposed to be for Android and iOS only but the massive feedback from fans asking Blizzard to make it playable on PC as well pushed them to do so and they added cross-platform support as well so players can play at home or on the go which makes us think that it may happen for "Warcraft Mobile" as well.
Embracing Mobile Gaming
A lot of big game developers have been jumping to mobile lately. "League Of Legends: Wild Rift," and "Call Of Duty: Mobile" have seen massive success ever since their release. Heck, even "Valorant" is getting a mobile version as well so it would appear that it's a perfectly good time for Blizzard to embrace the mobile gaming platform as well. All we can do now is wait for the coming weeks and finally find out what "Warcraft Mobile" really is. Cross fingers for "WOW Mobile!"