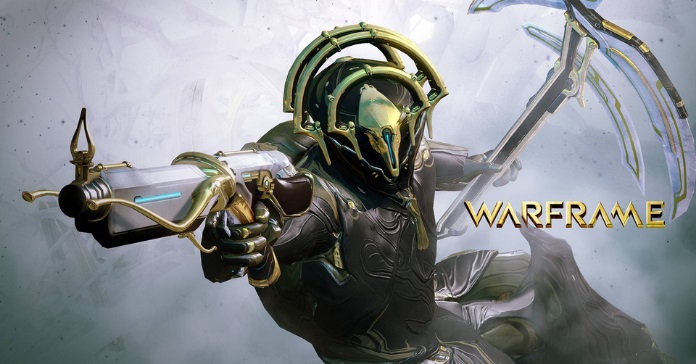 Game developer Digital Extremes has recently launched their annual gaming convention Tennocon 2021, with some pretty huge announcements regarding their popular Third Person Sci-fi Shooter Game, Warframe including a new expansion, cross-platform support, and arguably the biggest news yet, a mobile version now in development.
Warframe is a free-to-play third-person shooter online game developed and published by Digital Extremes. Players take on the role of a Tenno, a race of ancient warriors who inhabited Earth sometime in the far future. They have been awakened from suspended animation only to find that the planet is in conflict with other races. To fight back and survive, they make use of the biomechanical suits called Warframes.
The game was originally released for the PC platforms back in 2013 but has since expanded to consoles and the Nintendo Switch. Warframe consists of various shooter modes and RPG elements including single and multiplayer campaigns. The game has since been very popular with each expansion giving Warframe more content and features for players to consume over the years.
As for the mobile version, little information has been released to the public right now. But we can confirm that it is indeed currently in active development. Warframe has always been praised for its smooth controls and amazing graphics so getting a mobile version will definitely shake things up even potentially being poised to be a huge success, maybe even beating big mobile shooter titles like PUBG Mobile, Call of Duty Mobile, and even Fortnite Mobile when it finally comes out.
The only conflicting point we see with the mobile version is that it may not be a stand-alone title. Most mobile and PC gamers want their mobile adaptation totally separate from the PC version since playing on touchscreens has its disadvantages and the majority of players who are expected to jump to a mobile version want to have a fresh start, but Digital Extremes seems to have other plans for it.
Along with the mobile version, the company also announced that cross-play support will be coming to Waframe. This means players on the PC, consoles, and Nintendo Switch platforms can finally play with each other, and they also included that the mobile version will be part of this cross-play which suspiciously sounds like Warframe Mobile will launch at the same point where the original game currently is. There's also a new expansion called The New War that will be launching sometime later this year, two brand new Warframes called Nidus Prime that will be available in the Prime Access, and Caliban a defense-focused frame that will be the 48th addition to the game.
Warframe Mobile has no definite release date yet, but we'll be sure to make an update when Digital Extreme finally drops some new information about the game. By the sound of it, we may not be waiting for that long.