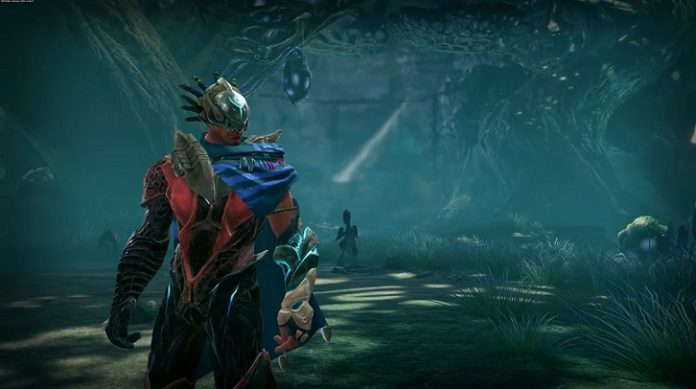 Monster Hunter-inspired mobile RPG, Yeager has recently announced that the game will be getting a brand new round of Closed Beta Testing this December. Published by IGG Games, Yeager is a 3D action RPG that will peak fans of the monster-hunting genre!
Yeager is set in an alien world full of different creatures and monsters that roam numerous biomes. The world is presented in stunning 3D with next-generation graphics and physically-based rendering motion capture technology giving its assets like players, NPCs, and monsters a whole new level of realism. As you can already tell, the game is heavily inspired by Capcom's highly successful Monster Hunter franchise.
Players will take on the role of a Yeager, an elite Vyderan hunter tasked to retrieve stolen artifacts believed to be stashed in the harsh planet of Ekors, where deadly creatures roam the land. On your adventures, you'll meet the sentient inhabitants of Ekors, learn more about the world, and discover the secrets of the Vyderan clan.
Players will get to choose their weapon of choice, namely the Hunting Sword, Force Hammer, Fury Blades, Flux Blaster, and Eidolon Spear. Just like Monster Hunter, you'll need to hunt deadly creatures and harvest their parts to craft more powerful gear. Different creatures drop different parts and materials so you'll need to discover which of them you'll need to hunt and which part of the monster to target like the tail perhaps, or the horns, or its feet, if you're looking into crafting specific items.
You can also upgrade a bunch of stuff aside from your gear like hunting proficiency and so on, and discover various gameplay mechanics and unique skill combos to become a truly unique hunter in the world of Ekors.
Yeager is set to start its brand new Closed Beta Test for the global audience this December. You can follow their official social media page to find out when it's gonna go down. Although the game has not yet announced its actual open beta launch date, we do know it's going to be cross-platform and will be available for Android, iOS, and PC.