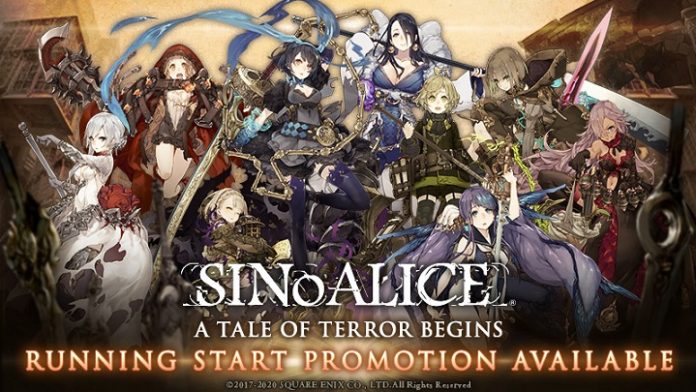 Pokelabo Inc. (a subsidiary of GREE) and Square Enix, Inc. had announced that the global version of SINoALICE, the mobile fantasy battle RPG from creative director Yoko Taro has launched for the iOS App Store and Google Play Store in 139 countries on July 1.
A fantasy RPG presented by Pokelabo and Square Enix in the palm of your hand. The story comes straight from the mind of Yoko Taro, known for his work on the NieR series and Drakengard, music is produced by Keiichi Okabe/MONACA (NieR series, Drakengard 3), and original character design is done by the up-and-coming illustrator, Jino.
As a thank you to the more than 2,000,000 players who have pre-registered for SINoALICE, fans will receive 14 in-game items and 910 Twilight Crystals, enough for three 11 item gacha draws. Rewards can be found inside of the present box after finishing the tutorial.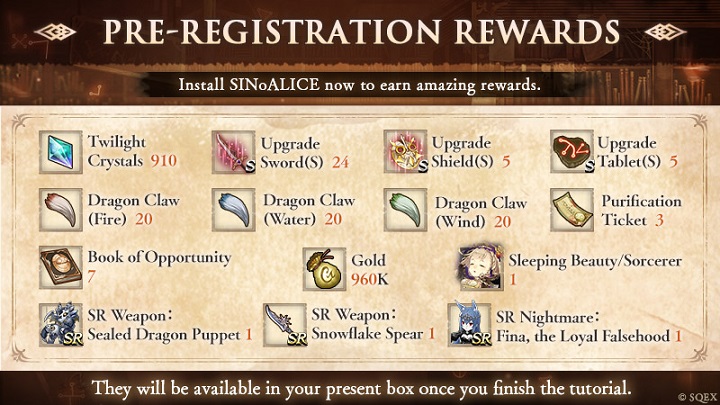 To celebrate the release, there will be free 11 item gachas every day and running start promotion. Release celebration gachas will be available starting today. Collect Alice/Cleric, Cinderella/Breaker, and Pinocchio/Sorcerer. Each class and weapon features its own lore and detailed story. Open a new gacha every day to collect more characters and weapons. The event will last until 10:45 PM PDT on July 15. Additionally, for the first 10 days after starting the game, players will receive daily rewards from the Running Start Login Bonus.
Rewards:
Day 1 to Day 9: Twilight Crystal x30
Day 10: SR Weapon "Snowflake Spear"
You can download SinoAlice by going to your respected Android or iOS App store now. Visit their official website for more info! Will you break the cycle of violence or succumb to selfish desires? See you in the Library, gamer!