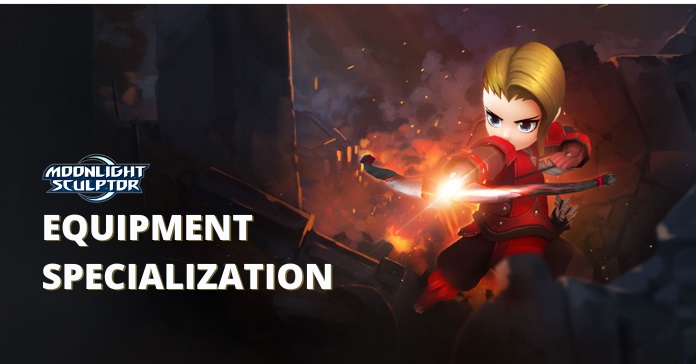 In Moonlight Sculptor, you won't just wield a weapon. You can also specialize with them as well, making your character deadlier and giving them a boost in damage output. Here's a quick guide on Equipment Specialization.
Moonlight Sculptor Inventory Guide: Click here
Equipment Specialization
You can use Equipment Specialization to improve equipment you otherwise do not need. Equipment can be specialized by pressing the "Equipment Specialization" button in the menu.
The unique ability of an equip location can be enchanted by using equipment with matching equip location as material.
A different unique ability is enchanted for each location, and the more pieces of high-grade equipment submitted, the greater the degree of enchantment.
Auto-Select
Equipment can be selected individually by tapping the desired piece of equipment, but equipment of certain grades can be batch-selected.
Undo the checkboxes of hard-to-acquire "Heroic/ Legendary/ Enchanted Equipment" to prevent them from being accidentally used as material.