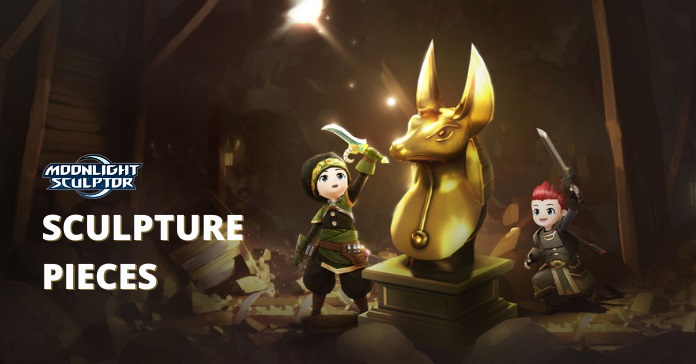 Sculptures are one of the most important features of Moonlight Sculpture. It's literally in the game's title so you'd think it's important right? And you're not wrong. Sculptures are a major source of power-up in the game, so it's a vital feature to learn. Let's take a look at how to utilize sculptures in the game.
Moonlight Sculptor Inventory Guide: Click here
What are Sculpture Pieces?
You can further increase your character's performance by equipping Sculpture Pieces imbued with special stats.
You can navigate to the Sculptures menu by going to Menu > Sculpture or Bag > Auxiliary Bag > Sculpture.
You can start using the Sculpture system after reaching Lv. 80.
Sculpture Pieces can be separated into Sunlight Piece (Attack), Moonlight Piece (Defense), and Starlight Piece (Support).
Each sculpture piece contains distinct stats.
Sculpture Pieces range from Common (I) to Legendary (V) levels.
*Starlight Sculpture Piece is to be updated with a future update.
Starlight Piece
Moonlight Piece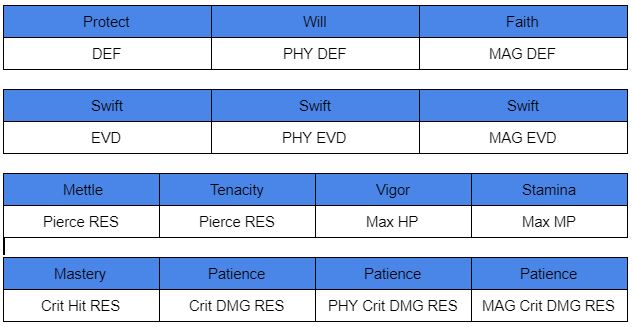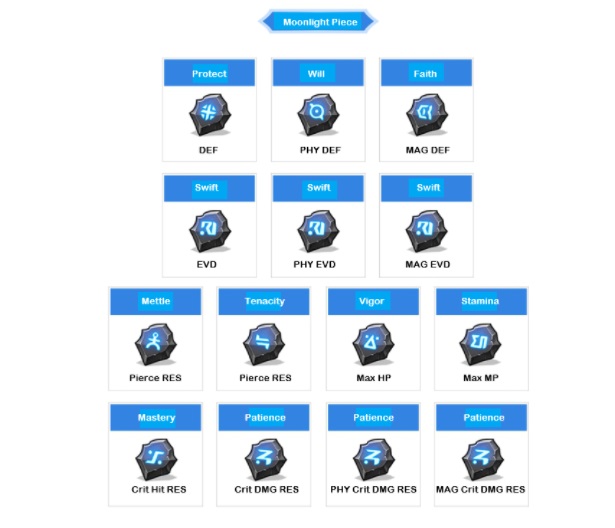 Equipping Sculpture Pieces
You can equip 2 of each type of Sculpture pieces.
Starlight pieces will be available with a future update.
Sculpture pieces with equal stats. and abilities cannot be equipped together.
You can check the increased stats. when you equip a Sculpture Piece.
You can always equip and unequip Sculpture Pieces without any restrictions.
Sculpture Growth
You can level up the Sculpture Pieces to increase its unique stats.
Sculpture Pieces can be increased to at max Lv.30.
You can preview the increased stat amount when trying to level up your Sculpture Piece.
You will consume Sculpture Pieces and Gold to level up Sculpture Pieces.
---
You can also "Enchant" Sculpture Pieces to increase their unique stats.
Sculpture Pieces can be enchanted to at max 10 grades.
You will consume Sculpture Pieces of the same grade and Gold to enchant Sculpture Pieces.
Depending on the enchant level, the required number of Sculpture Pieces and Sculpture Enchant Protectant will increase.
If you fail to enchant, the enchant level will fall and you lose the materials used for the enchant attempt. However, using the Sculpture Enchant Protectant will retain the enchant level of the Sculpture Piece.
---
You can use Fusion to get new Sculpture Pieces or higher-grade Sculpture Pieces.
You will consume 5 Sculpture Pieces of the same grade and gold when performing Fusion.
You may obtain the same Sculpture Piece of the same grade after performing Fusion.
The Sculptures Pieces placed into the slots will be excluded from being materials to use for Level Up, Enchant, and Fusion